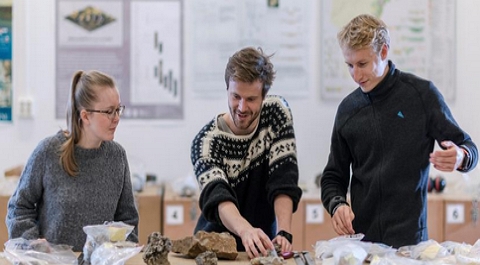 NTNU International Master's Programme offers tuition-free Master's degree studies to international students admitted into the academic session. The eligible students are charged no tuition fee for the two-year duration of the English-taught programme. Application is ongoing.
Scholarship Details
The NTNU International Master's Programme in Norway is provided by the Norwegian University of Science and Technology (NTNU) – a university with a broad focus, with its main profile in Science and Technology, a variety of professional programmes and great academic coverage which includes the humanities, economics, medicine, health sciences, educational science, social sciences, architecture, entrepreneurship and art disciplines. The Erasmus Mundus Scholarships are awarded to the  best candidates applying under annual selection rounds.
Check Also: Leipzig Global Studies – Joint MA and PhD Scholarships (Fully Funded)
Award Benefits
NTNU charges no tuition fee.
Level and Areas of Study
The offer is for a Master's degree programme in diverse fields.
Place of Study
The programme takes place at NTNU in Norway.
Eligibility Criteria
The following conditions must be met by applicants in order to be eligible for NTNU International Master's Programme:
Candidates must be international students.
Candidates must hold a bachelor's degree or equivalent.
Applicants must hold an offer for a full-time Masters degree programme at NTNU,
Candidates are required to provide evidence of meeting NTNU's English Language proficiency requirements.
See Also: University of Pretoria MasterCard Foundation Scholars Program
Application Procedure
Interested candidates should apply for the NTNU International Master's Programme. Candidate whose application is accepted for an applicable course will automatically be considered for this scholarship award.
Submission Deadline: March 1; Some varies with the program of choice.