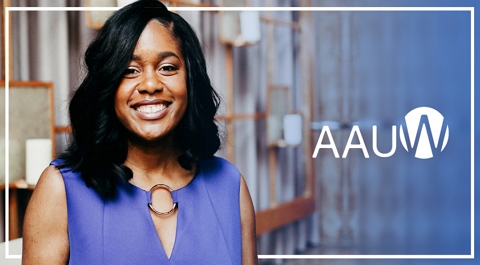 Applications are hereby invited from eligible candidates for the AAUW International Fellowships  for international students in the United States. Female students in all fields of study at graduate and postdoctoral levels across the world are encouraged to apply for this fully sponsored program.  The accompanying benefits of the program include educational expenses, dependent child care, living expenses and an award value of $18,000 – $30,000. Applications from interested and qualified students will be received until November 15.
Scholarship Description
AAUW International Fellowships program which have been in existence since 1917 provides support for women (non- U.S citizens or permanent residents) pursuing full-time graduate or postdoctoral study in the United States, and who intend to go back to their home country to pursue a professional career.
A limited number of awards are available for study outside of the U.S. (excluding the applicant's home country) to women who are members of Graduate Women International (see the list of GWI affiliates). Both graduate and postgraduate studies at accredited U.S. institutions are supported.
Award Value
Master's/first professional degree: $18,000
Doctoral: $20,000
Postdoctoral: $30,000
Check Also: Africa Excellence Scholarship at University of Newcastle, Australia
Eligibility Criteria
The following conditions are expected to be met by applicants in for AAUW International Fellowship:
Have citizenship in a country outside of the U.S. or possession of a non-immigrant visa if residing in the U.S. An intending U.S. citizen, U.S. permanent resident, or dual citizen (with the U.S. and any other country) are not eligible.
Possess an academic degree equivalent to a U.S. bachelor's degree completed by November 15, 2021.
Willing to devote their full-time to the proposed academic plan during the fellowship year.
Intend to return to their country of residence to pursue a professional career upon completion of their studies.
Be proficient in English and confirm proficiency by submitting one of the Required Components (see below), which include certain English proficiency exams, transcripts from English-speaking institutions, or a written statement verifying English is the applicant's native language.
Previous recipients of AAUW national fellowship or grant are not eligible (excluding branch or local awards or Community Action Grants).
International Fellowships are open to scholars who identify as women, in all fields of study at an accredited institution of higher education or, for postdoctoral fellows, research. Final decisions will be reached by AAUW as to what constitutes eligible institutions.
Unsuccessful applicants may reapply.
Place of Study
Higher Institutions for graduate or postdoctoral study in the United States
Level and Areas of Study
The International fellowship program is open to graduate and postdoctoral women in all fields of study.
See Also: TWAS-CUI Postgraduate Fellowship Programme
Application Procedure
Begin the application process by accessing the online application portal and create an account. Then complete all required components in the following areas.
Start
Background
Proposal
Recommendations, Documents & Review
Submission Deadline: 15 November.