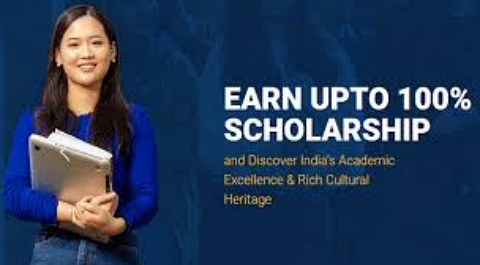 Sharda University Scholarship Program calls for applications from suitably qualified and eligible international students who wish to pursue an undergraduate or a postgraduate degree in the institution. The scholarship provides tuition fee waivers for students across all academic fields at any level. Interested students are encouraged to apply now.
Scholarship Details
Sharda University, Delhi NCR, India announces that it will offer up to 100% Scholarship on tuition fees to students from various countries in order to attend degree programs in Engineering and Technology, Business Studies, Art, Design, and Media Studies, Architecture and Planning, Basic Sciences, Allied Health Sciences, Agriculture, Law, Education, and Humanities and Social Sciences.
The Number of Scholarships to be offered is as follows:
Ten (10) 100% tuition fees scholarships
Twenty (20) 50% tuition fees scholarships
Twenty (20) 20% tuition fees scholarships
Check Also: Commonwealth PhD Scholarships for Least Developed Countries
Award Benefits
The Sharda University Scholarship offers a tuition fee waiver for students undertaking a degree program at the institution.
Level and Areas of Study
The offer is for the study of undergraduate and postgraduate degrees in any discipline.
Place of Study
The scholarship program will take place at Sharda University, Delhi NCR, India.
Eligibility Criteria
To be eligible for the Sharda University Scholarship, applicants must satisfy the following requirements:
Applicants must be international students.
Must be permanent citizens in their country of origin (Not valid for Indian NRI or POI).
For entry into the Bachelor's program, applicants must have finished grade 12 with not less than 80% or its equivalent.
For entry into the Master's program, applicants must have a Bachelor's degree in their related fields with a CGPA of 75% and above..
For entry into PhD program, applicants must have completed a Master's degree in a related study area.
Applicants must have English proficiency (IELTS 6.5 and above, TOEFL or its equivalent (Native speakers of English and applicants who have studied their degree in English Language are exempted).
See Also: Amsterdam Talent Scholarships for Developing Countries, Netherlands
Application Procedure
Interested applicants for the Sharda University Scholarship are to complete an online application, and thereafter be issued an Offer Letter, Admission Letter, and Visa Letter after the Eligibility Check.
Submission Deadline: Not specified.