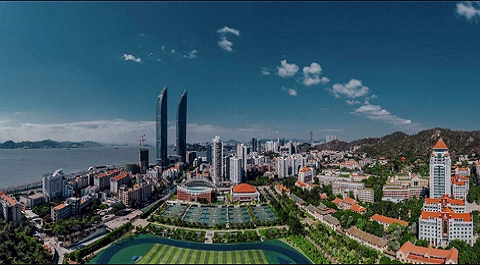 A number of Fujian Government Scholarships are now available. Those are scholarship are open to any overseas students who are pursuing education in Fujian Province, China. The amount of the scholarship is vary depending on the scholarship category. The application deadline is April each year.
Scholarship Description
The government of Fujian Province has established the Fujian Government Scholarships for International Students (hereinafter referred to as FGS) in accordance with the Guidance for the Medium and Long-Term Educational Reform and Development in Fujian Province (2010-2020), in an effort to further promote development, and make progress on scale, level and service ability of the international students' education of Fujian Province, and attract more academically excellent international students to study in Fujian.
Award Value
The amount of the award is ranging from 5,000 RMB/person to 60,000 RMB/person.
Level and Area of Studies
Undergraduate, Master's and PhD in any field.
Place of Study
The study will be taken at any university in Fujian, China.
Eligibility and Criteria
Applicants should be non-Chinese citizens and be in good health.
Applicants must satisfy the educational background and age limit as can be seen at the link below.
Applicants should meet the language requirements of the higher education institutions.
Applicants should not be awardees of Chinese government scholarships at the same time.
Applicants' Nationality
All nationals other than China are welcome to apply this Fujian Government Scholarships.
Application Instruction
Application package must be consisting the materials as follow:
Application Form For Fujian Government Scholarship
Highest diploma (notarized photocopy): Applicants shall also provide proof of studying on application.
Original and photocopy of Foreigner Physical Examination Form printed by
Chinese quarantine authority for students who apply to study more then 6 months or above.
A study plan (400 words or above) or research plan (800 words or above)
Applicants for music and art are requested to submit the applicants' own works
Students under age 18 should submit relevant legal documents from their guardians
Submission Deadline
Please anticipate the deadline in April each year.