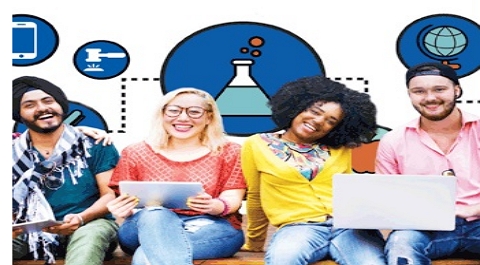 The University of Pretoria MasterCard Foundation Scholars Program (MCFSP) is open to full-time postgraduate applicants who have already acquired their bachelor's degree and are residents or citizens of an African country. This program is fully funded and targeted at academically qualified, yet economically disadvantaged young Africans.  Application runs until end of October.
Scholarship Description
The MasterCard Foundation Scholars Program (MCFSP) targets young Africans who are academically talented but from a disadvantaged economical background. Candidates must be willing to contribute to the transformation of the continent through their knowledge, skills, attitudes and values expressed by their leadership. Community service and internship are essential components of the Program.
The MCFSP offers a full scholarship to selected students who have applied for and have been provisionally admitted  to study towards a postgraduate degree at the University of Pretoria (UP). Graduates must return to their home countries upon the completion of their studies and give back to their communities.
See Also: ISN Fellowship Program for Scholars from Developing Countries
Award Benefits
The University of Pretoria MasterCard Foundation Scholars Program (MCFSP) is fully sponsored to accommodate tuition fees, housing, books and other learning and living expenses.
Level and Areas of Study
Postgraduate (masters degree) study in Humanities (Political or International Studies only), Natural, Agricultural, Economic and Management Sciences. Honours and Masters degree applications will be accepted in the fields of Engineering (continuing students only).
Place of Study
The scholarship will be taken at the University of Pretoria, South Africa.
Eligibility Criteria
Candidates must be citizens of Africa
Applicants should come from economically disadvantaged backgrounds and demonstrate financial neediness.
Candidates should demonstrate leadership potential and ought to be involved in giving back community project.
Academic excellence is paramount and students have to maintain a high academic average at all times
Check Also: Obama Foundation Fellowship in the USA
Application Procedure
Interested students who intend to study at University of Pretoria and wish to apply for the MasterCard Foundation Scholars Program must follow the following process:
Step 1
Apply online at www.up.ac.za/apply. Alternatively you can submit a hard copy of your application form.
Step 2
After your application have been submitted, it will be evaluated by members of the relevant faculty who will later inform you if you have been admitted.
Step 3
Once you have been admitted, please contact mcfsp@up.ac.za to commence the process to apply for the MasterCard Foundation Scholars Program immediately.
Step 4
Successful MasterCard Foundation Scholars should have a passport to enable them to apply for a Visa promptly.
Submission Deadline: October 31.