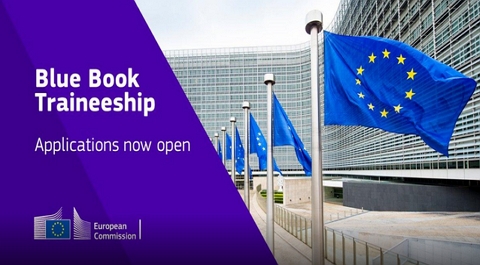 The European Commission Blue Book Traineeship Programme calls for applications from eligible candidates whatever their citizenship, regardless of their sex, race, colour, ethnic or social origin, religion or belief, membership of a national minority, disability, age or sexual orientation. The trainees will receive monthly grants to cover for living expenses. Interested persons should apply before the deadline.
Program Details
The European Commission Programme proposes 2 types of traineeship: an Administrative Traineeship or a Translation Traineeship with the Directorate-General for Translation (DGT). Trainees work all over the European Commission, its services and agencies, mostly in Brussels, but also in Luxembourg and elsewhere across the European Union.
A trainee's daily work consist of:
attending and organising meetings, working groups, and public hearings
researching, drafting and editing documentation – including reports and consultations
answering citizens' inquiries
supporting the management of projects
translating, revising translations or researching terminology
See Also: ERC Starting Grants, A Research Grant for International Researchers in Europe
Program Benefits
A grant/allowance will be paid to trainees at the end of each month.
Eligibility Criteria
To be eligible for the European Commission Blue Book Traineeship, applicants are expected to meet the following requirements:
Open to all EU citizens, regardless of age. A limited number of places are also allocated to non-EU nationals.
Have completed a standard 3-year higher education degree (minimum EQF 6 level), corresponding to a complete Bachelor's cycle, or equivalent.
Have no prior work experience of any kind, in excess of 6 weeks in any EU institution, body or agency.
Have a very good knowledge of languages (especially English, French and German).
Candidates are also expected of:

An open-minded approach to European issues
An interest in learning about the Commission's working methods
Willingness to work in a multicultural environment
To contribute to the Commission's daily work from a fresh perspective
A proactive attitude
Check Also: European Master in Migration and Intercultural Relations Scholarships
Application Procedure
The application procedure for the European Commission Programme consists of three steps:
Create a EU Login account or login with an existing one.
Complete and submit the application form along with your supporting documents.
If successful, you will be invited to check the openings published on VBB portal and apply for a chosen traineeship post.
Submission Deadline: January 31.