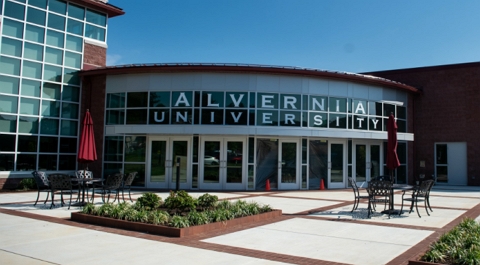 Applications are invited from both Freshman International students and Transfer students for the Global Ambassador Scholarship awards at the University of Alvernia. The Award ranges from $10,000 to $22,000 per year as a merit award.
Alvernia University offers scholarships to each admitted international freshman and transfer student wishing to earn an undergraduate degree as a traditional day student at our main Reading campus.
Scholarship Description
The Global Ambassador Scholarship at Alvernia University offers a limited number of international scholarships to qualified undergraduate degree-seeking students. All undergraduate students who wish to study at Alvernia University must complete an online Alvernia admission application separate the scholarship application.
After having secured the university admission, undergraduate international students may apply for this Global Ambassador Scholarship opportunity, to serve as their cultural ambassadors to the USA.
Award Benefits
The award consists of several levels of support ranging from $10,000 to $22,000 per year as a merit award. These scholarships are offered to both freshman international students and those transferring from another college or university located outside the United States.
Level and Area of Studies
Undergraduate studies in any Discipline
Eligibility Criteria
Applications are accepted from around the world.
The scholarship will be awarded in any subject offered by the university.
Must be admitted international freshman and transfer student from overseas.
the applicants must meet all the given criteria
Application Procedure
Submit each of the following documents to Alvernia's International Admissions before deadline:
Email admissions@alvernia.edufor the application once you have been admitted to Alvernia University.
Statement of proposed study.
All grades from all previous schools attended.
One Letter of Recommendation – submitted with the scholarship application packet before the deadline.