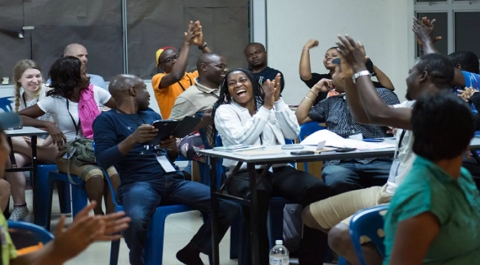 Applications are currently being invited from students who are citizens of Commonwealth countries for the Queen Elizabeth Commonwealth Scholarships. It is a unique opportunity to study a two-year Master's degree in a low or middle-income Commonwealth country, experience a new country and culture, broaden your horizons, and to build a global network that will last a lifetime.
These scholarships are fully funded Master's scholarship for international students covering full tuition fees, living allowance, return tickets, arrival allowance and research grant.
Scholarship Description
The Queen Elizabeth Commonwealth Scholarships (QECS) is put together by the Association of Commonwealth Countries (ACU), aimed at students who are committed to creating change in their communities, to gain a life-changing opportunity to experience a new country and culture, broaden their horizons, and to build a global network that will last a lifetime.
The scholarships help to bring about positive changes and find solutions. It is to be awarded in Low and Middle-income Commonwealth Countries to the citizens of these countries who are eligible. QECS awards are only those currently listed on the website. If a country/university is not on the website, that means they are not a host for the current cycle of awards.
See Also: Émile Boutmy Scholarship in France
Level and Area of Studies
Master's in many Disciplines
Place of Study
University of Dhaka
University of Eswatini
Kwame Nkrumah University of Science and Technology, (KNUST), Kumasi, Ghana
The University of the West Indies
Technical University of Kenya
University of Nairobi
University of Malaya
Universiti Putra Malaysia (UPM)
University of Mauritius
COMSATS University Islamabad
University of Rwanda
The State University of Zanzibar
Makerere University
Eligibility Criteria
Host Countries: Bangladesh, eSwatini, Ghana, Kenya, Jamaica, Malaysia, Mauritius, Pakistan, Rwanda, Tanzania, Uganda
Candidates must check their eligibility on the official website to ensure they:
Meet the Language Requirement of their intended University/country of study.
Are Eligible Citizens of the listed commonwealth country.
Have the requisite bachelor's degree for the course(s) applied for.
Are aware that he or she is going to study in a lower or middle-income country.
You May Also Like: East West Center-Pacific Islands Leadership Program (PILP)
Application Procedure
It is important that candidates applying for the Queen Elizabeth Commonwealth Scholarships review thoroughly the general and specific steps required for each of the listed Countries / Universities and their respective available courses on the official website before they apply.