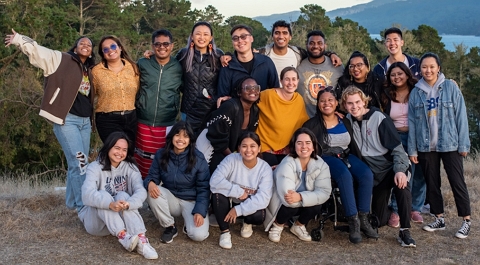 The LeadNext Fellows Program is open to vibrant network of future leaders from across Asia and the United States seeking for support for growth, impact and capacity in addressing today's greatest challenges. Fellows will be paired with professional mentors based on their specific areas of interest. Intending participants are urged to apply before deadline.
Fellowship Details
The LeadNext program equips emerging leaders across cultures and disciplines with strong international networks, exposure to wide-ranging experiences, and leadership tools to thoughtfully steer the future.
Harnessing the innovation and energy of young leaders is essential. Positive and lasting change will depend on leaders. The Programme has the components: Leadership Training Intensive, Monthly Virtual Masterclass, Global Leaders Summit and Mentorship.
See Also: Coe College Global Leadership Scholarship Program in USA
Program Benefits
Enhance skills and experience
Improve on Self-development
Learn from mentors
Meet World leaders
Build networks
Receive funding
Level and Areas of Study
Non-degree programme in Leadership and related areas.
Place of Study
The leadership summit will be held in San Francisco Bay Area in USA.
Eligibility Criteria
To be eligible for LeadNext Fellows Program, applicants must be:
Aged between 18-25 during the entire program year.
Fully conversant in English.
Able to commit to attending all sessions with an understanding that we are working across many time zones. Virtual sessions will take place in the mornings in Asia and evenings in the United States for approximately 2 hours per session. The Summit is a full-time commitment.
Check Also: MEPI Tomorrow's Leaders Scholarship Program (Fully Funded)
Application Procedure
Applicants for the LeadNext Fellowship in USA are required to complete an online application for participation in the program.
Submission Deadline: October 31.