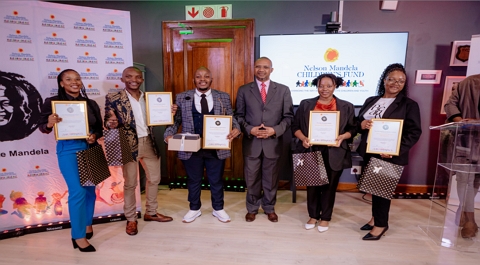 The Nelson Mandela Children's Fund Efeng Bacha Initiative is open for applications to South African Youths. The Fund strives to change how society treats children and youth. The Efeng Bacha (EB) initiative under the Youth Leadership Programme (YLP) pushes this mandate to build innovative leaders with an entrepreneurial mindset.
Programme Description
Unemployment stands as one of the leading challenges faced by South African youth, which negatively contributes to poverty, crime, and drug abuse, leading to an unending poverty cycle. The Efeng Bacha Initiative is a 6-month online entrepreneurship training designed to capacitate youth with leadership, business fundamentals, financial literacy, and project management skills.
Efeng Bacha Objectives
Empower youths with entrepreneurial skills and mindset.
Train youths in business fundamentals and financial literacy.
Advance Leadership and communication coupled with relevant skills to create change and promote youth-led entrepreneurship enterprises.
See Also: Mandela Washington Fellowship for Young African Leaders in USA
Training Delivery:
Efeng Bacha Entrepreneurship Training will provide a variety of learning methods, i.e., multimedia resources like videos, podcasts, interactive quizzes, etc., thereby catering to different learning styles.
Eligibility Criteria
Candidates who will be considered for the Efeng Bacha programme must:
Be interested in entrepreneurship with a proven track record in entrepreneurship work.
Have a minimum of 1 year of entrepreneurship experience with evidence of your business idea and outcomes from your project/s.
Be Individuals with a schedule that allows minimum of 3-5 hours a week to dedicate to this initiative.
Demonstrate the Ability to find creative ways of solving social issues individuals in your community face.
Have Time management skills with a schedule that allows at least one monthly workshop on a Saturday.
Not a former member of NMCF programmes.
Note that only 50 participants will be selected.​
Also Check: SDG Innovation Accelerator for Young Professionals
Application Procedure
Please go to the official application page to get more details before you apply for the Nelson Mandela Children's Fund Efeng Bacha Initiative Entrepreneurship programme.
Closing Date: 28 September 2023