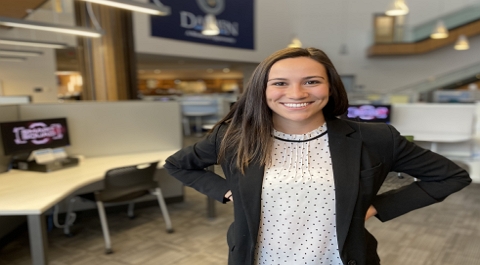 The Daemen College President's Scholarship invites applications from suitably qualified international undergraduate and graduate students who are seeking to enrol in a degree program at the university. The amount of the award per awardee is up to $12,500. Interested scholars should apply before the deadline.
Scholarship Details
Daemen College awards the President's Scholarship to reward academically outstanding students across the World who wish to study in USA. The scholarship is highly competitive and available to both undergraduate and postgraduate students. This prestigious scholarship is awarded annually to first-year students or transfers based on academic performance. Renewable upon maintaining a 3.0 QPA and full-time undergraduate status.
Check Also: Boston University Presidential Scholarship in USA
Award Benefits
The Daemen College International Scholarship offers:
Amount of award (First Year): up to $12,500.
Amount of award (Transfers): up to $12,500.
Level and Areas of Study
The opportunity is for undergraduate and graduate studies in various disciplines.
Place of Study
The scholarship is at Daemen College in USA.
Eligibility Criteria
To be eligible for Daemen College President's Scholarship, applicants are expected to meet the following requirements:
Applicants must be international students.
Applicants must be enrolled or seeking to enrol in an undergraduate or postgraduate degree program at the university.
Applicants must hold a high school, bachelor's or master's certificate or equivalents.
Applicants must have excellent academic credentials.
Applicants must be self-motivated, responsible and able to work independently in an organized manner.
Applicants must possess good interpersonal and communication skills.
Applicants must provide evidence of meeting the Daemen College's minimum English Language proficiency requirements.
See Also: Presidential Scholarship at the University of New Haven
Application Procedure
In order to apply for the Daemen College International Scholarship, interested and eligible candidates are to seek admission for undergraduate or graduate degree coursework at the University. Thereafter, applicants can proceed to complete an online application for the award.
The submission deadline for application for this program is not specified.