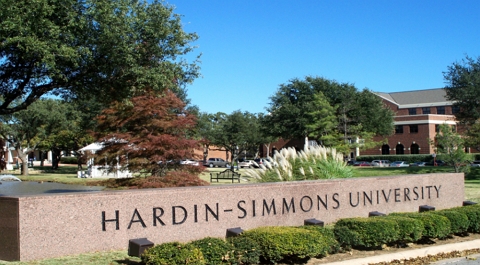 The Hardin-Simmons International Scholarships, USA is open for applications to high achieving international students desiring to study in the United States. HSU offers a variety of scholarships from which these scholarships provide a channel for international students to ease their studies.
International students are eligible to be evaluated for these scholarships only after having secured admission to study in the university.
Scholarship Description
Hardin-Simmons International Scholarships, USA: Hardin-Simmons University provides excellent scholarships for high achieving international students who desire to study in the United States at our Abilene, Texas campus. After receiving admission to the university, international students are eligible to be evaluated for these scholarships. HSU considers a student's academic records, college entrance exam scores, co-curricular involvement, enrollment status, and anticipated major when awarding scholarships to an international.
These are some of the scholarships offered to international students:
Incoming Freshmen Only: These scholarships have award value ranging from $10,000 to $16,000 per year.
Trustee Scholarship
President Scholarship
Dean scholarship
University Scholarship
Honors Award Program: Application and admission into the Julius Olsen Honors Program required.
Leland Award: 100% Tuition yearly (Selection by Honors Faculty Council).
Honors Scholarship: $21,000 per year (Selection by Honors Faculty Council).
See Also: United Nations Academic Impact Millennium Fellowship
There are also other groups of scholarships – each with its varied categories and award values:
Scholarships for Transfer International Students.
Institutional Academic Scholarships for Incoming Freshmen.
Requirements and evaluation criteria for HSU international student scholarships are subject to change. Institutional scholarships are applied to fall and spring semesters only for on-campus undergraduate students and are tuition-specific. Students must apply for institutional scholarships through Scholarship Central.
Award Benefits
Variously assessed and awarded according to scholarship category.
Level and Area of Studies
Undergraduates in any disciplines
Place of Study
Hardin-Simmons University, Abilene, Texas campus.
Eligibility Criteria
The eligibility for HSU International Scholarships is primarily for Entry level students, but varies according to scholarship type. Please check for each scholarship category before you apply.
Also Check: Saint Mary's University Entrance Awards, Canada
Application Procedure
Please read up the procedure and instructions for each scholarship category on the official webpage to apply.