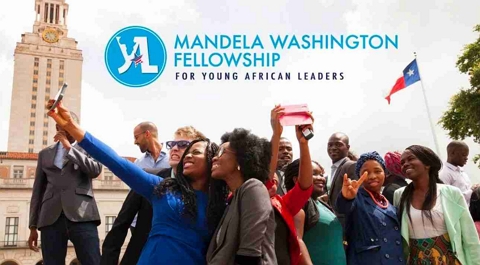 Applications for the Mandela Washington Fellowship are now open. This fellowship is exclusively targeted at young and potential leaders from select African countries. Fellows will participate in a six-weeks in-depth academic and leadership training at top American Colleges and Universities. Each of the successful candidates will be fully funded and granted a range of benefits during the program. To apply, entries must be received between August and September every year.
Fellowship Description
The Mandela Washington Fellowship for Young African Leaders, begun in 2014, as the flagship program of President Obama's Young African Leaders Initiative (YALI) that empowers young people through academic coursework, leadership training, and networking. The Fellowship provides 1,000 outstanding young leaders from Sub-Saharan Africa with the opportunity to hone their skills at a U.S. higher education institution with support for professional development after they return home.
The Fellowship is an unparalleled opportunity to:
Participate in a six-week Leadership Institute at a U.S. college or university to share your experiences with and learn from U.S. citizens and other Fellows.
Explore industries beyond your daily work and expand your expertise.
Participate in a Summit with young African leaders.
Meet with U.S. Government, civic, and business leaders.
Strengthen your work through new connections, skills, and ideas.
Join a continental and global Alumni Network to help you seek innovative solutions to common challenges.
See also:  20+ Fully Funded Exchange Programs in USA
Award Value
Full funding by the U.S. Department of State's Bureau of Educational and Cultural Affairs.
Level and Area of Studies
This is non-degree program with no specific field.
Place of Study
In the United States of America.
Eligibility and Criteria
The Mandela Washington Fellowship is open to young African leaders who meet the following criteria:
Are between the ages of 25 and 35 on or before the application deadline, although exceptional applicants ages 21-24 will be considered;
Are not U.S. citizens or permanent residents of the United States;
Are eligible to receive a United States J-1 visa;
Are not employees or immediate family members of employees of the U.S. Government (including a U.S. embassy or consulate, USAID, or other U.S. Government entity);
Are proficient in reading, writing, and speaking English (additional guidance coming for applicants who are deaf);
Are citizens of one of the following countries: Angola, Benin, Botswana, Burkina Faso, Burundi, Cameroon, Cabo Verde, Central African Republic, Chad, Comoros, Republic of the Congo, Democratic Republic of the Congo (DRC), Cote d'Ivoire, Djibouti, Equatorial Guinea, Eritrea, Eswatini, Ethiopia, Gabon, The Gambia, Ghana, Guinea, Guinea-Bissau, Kenya, Lesotho, Liberia, Madagascar, Malawi, Mali, Mauritania, Mauritius, Mozambique, Namibia, Niger, Nigeria, Rwanda, Sao Tome and Principe, Senegal, Seychelles, Sierra Leone, Somalia, South Africa, South Sudan, Sudan, Tanzania, Togo, Uganda, Zambia, or Zimbabwe;
Are residents of one of the above countries; and
Are not Alumni of the Mandela Washington Fellowship.
Check Also:  UNESCO-Al Fozan International Prize for Promoting Young Scientists in STEM
Application Instruction
You are advised to check the Resources page to download and learn more about:
Instructions for the 2022 Fellowship Application.
Information for Prospective Fellows with Disabilities.
Information for Prospective Fellows Who Are or May Become Pregnant
Application Timeline
August 16, 2022| Application opens
September 13, 2022 | Application deadline