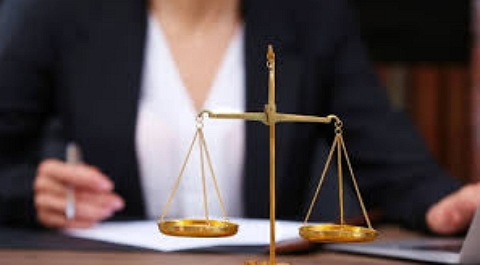 The LAWA Fellowship Program is open to African women leaders and advocates working in the fields of women's human rights and who seeks a Master of Laws at Georgetown University in USA. The LAWA Fellowship provides a stipend up to $74,340. Interested applicants should opt in before the deadline.
Program Details
The Leadership & Advocacy for Women in Africa (LAWA) Fellowship Program was founded in 1993 at the Georgetown University Law Center in Washington, DC, in order to train women's human rights lawyers from Africa who are committed to advancing the status of women and girls throughout their careers.
The entire LAWA Fellowship Program is approximately 14 months long. The LAWA Fellows attend the Georgetown Law Center's Foundations of American Law and U.S. Legal English courses and earn a Master of Laws (LL.M.) degree at Georgetown with an emphasis on international women's human rights by completing a major graduate thesis.
See Also: Human Rights LL.M. Fellowship at Columbia Law School, USA
Award Benefits
The LAWA Fellowship at Georgetown University helps defray the costs for candidates who would not otherwise be able to afford an LL.M. degree and additional professional development training.
The LAWA Fellowship provides the tuition for the mandatory Foundations of American Law and Legal Education course (a U.S. $5,000 benefit) and for the Master of Laws (LL.M.) degree from the Georgetown University Law Center (a U.S. $74,340 benefit).
Fellows also participate in professional development seminars and networking events with recent U.S. law school graduates.
The LAWA Fellows have the option to complete an internship after their graduation.
Level and Areas of Study
The opportunity is for a master's degree and professional training in law and women's rights.
Place of Study
The program will be held at Georgetown University Law Center in USA.
Eligibility Criteria
Candidates for the LAWA Fellowship Program must meet the following requirements:
Candidates who are awarded a LAWA Fellowship must be prepared to cover the costs of all additional expenses.
You must be a women's human rights lawyer from Africa in order to be considered. Preference is given to candidates who:

are currently living and working in Africa, and
do not already have a Masters' Degree.

The strongest applicants tend to be about five to ten years out of law school, but those with less or more experience will be considered. Candidates with no work experience will not be considered.
All people who are committed to women's rights are strongly encouraged to apply, regardless of gender identity.
All LAWA candidates must commit to return home to their own countries upon completion of the Fellowship, and to use their best professional efforts to advance women's human rights throughout their careers.
You must have strong English language skills.
The LAWA Program requires candidates to become proficient in using computers.
Candidates must be prepared to enter a very demanding course of study.
Check Also: Havard Lead Fellowship for Promoting Women in Global Health
Application Procedure:
Interested applicants for LAWA Fellowship at Georgetown University are required to:
Complete the application form and answer all the essay questions.
Provide current CV or Resume
Provide two letters of recommendation
Provide transcript from their law degree granting institution
Please immediately arrange to have a hard copy your official, sealed law school transcript(s) sent to:
Jill C. Morrison
Georgetown University Law Center
600 New Jersey Avenue NW, Hotung 5000K
Washington, DC 20001
Send completed application via e-mail to morrisjc@georgetown.edu.
Submission Deadline: January 19.