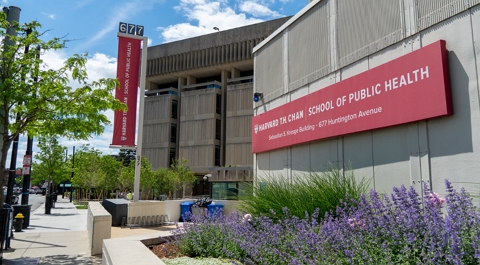 Harvard Lead Fellowship for Promoting Women in Global Health applications are open for women to help them in implementing policies that create better lives for families, communities, and nations. They should be candidates with working experiences in public health, medicine, and in the health and life sciences.
Scholarship Description
The Harvard Lead Fellowship is an effort to equip and empower more leaders in global health, together, the Harvard Global Health Institute and the Women and Health Initiative at the Harvard T.H. Chan School of Public Health offers a transformational fellowship specifically designed to promote leadership skills in individuals from low- and middle-income countries who will, in turn, mentor future female leaders in global health. Harvard LEAD Fellows will have access to world-class faculty, and are provided with senior mentors and the opportunity to build a custom curriculum aligned to their own unique personal growth and leadership plan. Based on their specific interests and leadership goals, LEAD fellows engage in a tailored leadership training program, speaking and networking opportunities, and independent project work. The fellowship offers the unique opportunity to build a global network of peers and relationships across schools and departments of Harvard University. The fellowship experience provides global health leaders time to reflect, recalibrate, and explore uncharted territories.
Award Benefits
LEAD Fellows will hold academic appointments as visiting scientists in the Department of Global Health and Population at Harvard T.H. Chan School of Public Health.
Level and Area of Studies
Any level in the HIV/AIDS and healthcare, to health policy at the highest levels of government, and span disciplines including research, advocacy, administration and policy.
Place of Study
Harvard T.H. Chan School of Public Health, USA.
Fellowship Period
The Harvard LEAD fellowship program will run from September through August.
Eligibility Criteria
Applicants from all continents, regions, disciplines, sectors, gender and gender identities are welcome. Candidates nominate themselves by applying for the fellowship. There are no age limits or academic prerequisites. But:
Applicants must work full-time in the field of global health and have at least 15 years of professional experience. Global-health related work completed as a university student does not count as professional experience.
Applicants must have demonstrated leadership experience.
Applicants must have the full support of their employer and a champion in their organization who serves as an internal mentor.
Applicants must take a leave of absence (or equivalent) from their home institution during the spring full curriculum semester.
Applicants must be able to obtain a J-1 visa for travel to the United States in spring 2023, and must be able to reside in Cambridge, MA from January – May 2023. NOTE: Visas, housing, and flights will be covered under the fellowship and a living stipend will be provided for the months in residence.
During the two years prior to arrival at Harvard, the fellows should not have participated in a full-time fellowship that lasted 4 months or longer.
Application Procedure
Applicants can apply by filling this Application Form. Please carefully read and understand the full requirements on the official webpage before you apply.