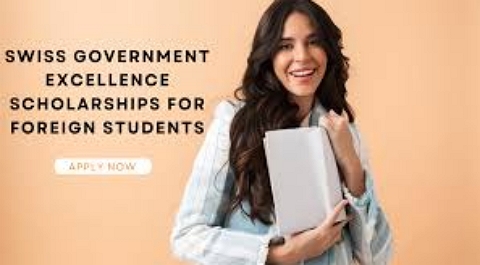 Young researchers from all nationalities across the World who have completed a Master's degree or PhD and foreign artists holding a Bachelor's degree are invited to apply for the Swiss Government Excellence Scholarships. The scholars are fully funded to Switzerland  and will be provided with monthly stipends to cover basic needs. Application is open and ongoing.
Scholarship Details
Each year the Swiss Confederation awards Government Excellence Scholarships to promote international exchange and research cooperation between Switzerland and over 180 other countries. Recipients are selected by the awarding body; the Federal Commission for Scholarships for Foreign Students (FCS).
The research scholarship is available to post-graduate researchers in any discipline (who hold a master's degree as a minimum) who are planning to come to Switzerland to pursue research or further studies at doctoral or post-doctoral level. Art scholarships are open to art students wishing to pursue an initial master's degree in Switzerland.
See Also: ERC Starting Grants for International Reserachers
Award Benefits
The Scholarship provides a monthly stipend to cover living and learning expenses.
Level and Areas of Study
The offer is for a master's degree in arts and doctoral or post doctoral study in any discipline.
Place of Study
The scholarship program will take place at selected universities in Switzerland.
Eligibility Criteria
Candidates for the Swiss Government Excellence Scholarships for Foreign Students and Artists must meet the following conditions:
Hold a university degree (Bachelors/Masters) on the commencement of the scholarship.
Be able to demonstrate their academic abilities and goals they aim to achieve.
Contact the institution and/or professor supervising their period of research. Universities may determine whether or not you qualify for admission.
Be under the age of 35.
Be suitably proficient in the language of instruction (French, German, Italian, or English).
Check Also: Sydney International Scholarship to Study in Australia
Application Procedure
Select the continent with your country of origin (this is the country according your passport) for receiving further information and the application documents.
Check the application deadline and the different types of scholarship on offer. These vary according to country.
Submission Deadline: Varying by Country