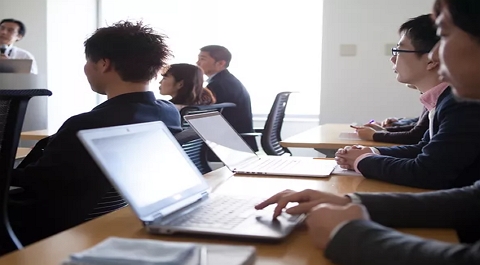 Applications are invited from interested interns and ambassadors from all parts of the universe for the FAOU Summer Internship and Ambassadorship Programs slated for this year's Summer. The programs are online-based, requiring no application fee but also not a paid internship. Aspiring leaders and youths in different fields are urged to apply as invitation is open until third week of June.
Program Description
FAOU (Fatima Al-Fihri Open University), is a non-profit international online institute registered in Estonia as a European Digital Company. Youths worldwide regardless of age, country, educational or cultural background can be accepted into the FAOU Summer Internship and Ambassadorship Programs.
The Educational Ambassador Program is launched to promote student leaders and passionate persons in non-profit education and e-learning from every country of the World. The Ambassador will work in an international team to help build a university online presence and search for new opportunities.
FAOU Internship Programs are open every 3 months. It's an opportunity that allows youths to work online remotely and offers professional experience within an international team. No entrance exams is needed.
See Also: Top Canada Free Online Courses (Certified)
Program Benefits
No program fees.
Flexible work timing (Around 8 hours a week).
Remotely Training during the program.
Certificate of internship awarded by the end of the program.
Support for scholarships applications or participation in other programs and events.
International work environment with various social programs activities.
Level and Areas of Study
The FAOU Summer Internship and Ambassadorship Programs are non-degree and applicable to education, leadership and other disciplines.
Place of Study
All regions of the World can access the online programs from anywhere.
Eligibility Criteria
Proficiency in English language.
Basic understanding of computer and internet applications.
Access to internet at least twice a week.
Ability to learn and act in a fast-paced environment.
Ability to work effectively as a team player.
 High motivation to learn and grow professionally.
Ability to work in a multicultural, multi-ethnic environment;
Ability to maintain effective working relations with people of different national and cultural backgrounds.
Check Also: Abbey Road Summer Fellowship and Scholarship Program
Application Procedure
Interested applicants should apply online (link below) for one of the programs (internship or ambassadorship) before deadline.
Submission Deadline: 21 June, 2022.