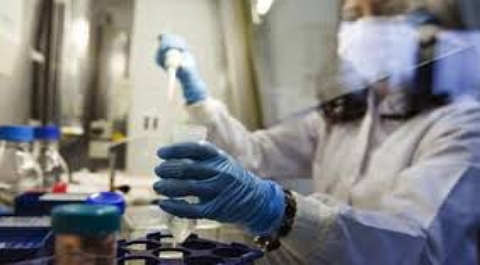 Individuals from developing countries who wish to pursue research towards a PhD in Biotechnology are invited to apply for the TWAS-DBT Postgraduate Fellowship Programme. The awardees will be fully funded to India and well-equipped with learning and living aids which include stipends to cover health insurance, accommodation, feeding and other benefits. Application for this offer runs until mid-September.
Program Details
The Department of Biotechnology (DBT) of the Ministry of Science and Technology in India, and UNESCO-TWAS established a fellowship programme for foreign scholars from developing countries who intend to pursue research towards a PhD in biotechnology. TWAS-DBT Postgraduate Fellowships are tenable at key biotechnology research institutions in India for a period of three to five years (FULL-TIME) and maximum of two years for SANDWICH.
Check Also: Engineering Masters Pathway Scholarships, Australia
Award Benefits
Monthly stipends
Living costs
Learning costs
Accommodation
Health Insurance
Food
Level and Areas of Study
This fellowship is for PhD research degree in Biotechnology.
Place of Study
Institution(s) in India will host the Program.
Eligibility Criteria
Applicants for TWAS-DBT Postgraduate Fellowship Programme must satisfy the following requirements:
Be a maximum age of 35 years on 31 December of the application year.
Be nationals of a developing country (other than India).
Must not hold any visa for temporary or permanent residency in India or any developed country.
Hold a Master's or equivalent degree in science or engineering.
For SANDWICH Fellowships, be registered PhD students in their home country and provide the "Registration and No Objection Certificate" from the HOME university; OR
For FULL-TIME Fellowships; be willing to register at a university in India.
Be accepted at a biotechnology institution in India.
Provide a research proposal.
Provide evidence of proficiency in English, if medium of education was not English;
Provide evidence that s/he will return to her/his home country on completion of the fellowship;
Not take up other assignments during the period of her/his fellowship;
Be financially responsible for any accompanying family members.
See Also: Royal Academy of Engineering Research Fellowships, UK
Application Procedure
Applications for the TWAS-DBT Postgraduate Fellowship Programme can ONLY be submitted to TWAS via the online portal. A tutorial on how to use the online application form is available below for download.
Applicants should submit the Acceptance Letter from an Indian biotechnology institution to TWAS when applying online. Without preliminary acceptance, the application will not be considered for selection.
Reference letters must be on letter-headed paper and SIGNED by the referee. The subject line must contain the name DBT/PG/ and the candidate's surname.
Should you have applied to or availed any Indian fellowships (especially INSA JRD TATA and JNCASR-CICS) in the current or previous year this must be clearly specified in the application form.
Submission Deadline: September 15.