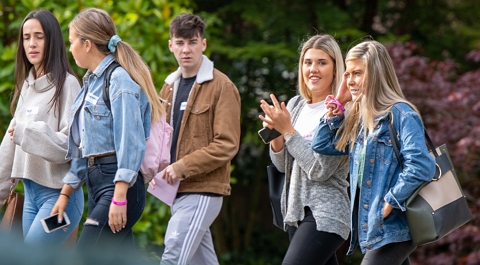 The University College Cork is offering the Monex Scholarship Program for any student pursuing undergraduate degree in business field at the university. Students from all over the world are welcome to apply. This annual scholarship is providing €3,000 for the winning applications.
Scholarship Description
The Monex Scholarship Program is designed to identify students who display academic commitment and dedication to their studies, despite personal adversity, and for whom financial assistance offered by this Scholarship Program will facilitate their progression to full-time, 3rd level undergraduate studies at Cork University Business School (CUBS).
Award Value
The winning participants will receive €3,000.
Level and Area of Studies
Undergraduate program in the area of business.
Place of study
At the University College Cork in Ireland
Eligibility and Requirement
This Monex Scholarship program is open to those who:
Have been accepted to 1st year undergraduate course at UCC CUBS.
Display a good scholastic track record.
Are in need of funding, without which, travel, accommodation and/or sustenance would preclude the student's application or limit the possibility of accepting a place on a UCC CUBS course. .
Application Procedure
Before applying for Monex Scholarship Program at UCC, Ireland, note:
Eligible secondary school candidates will submit an application via their Principal following the offer of a place on a UCC CUBS course.
Closing date for applications – Late and 2nd round offers will be taken into consideration.
To ensure a fair and unbiased selection procedure and to engender student commitment to the process, eligible secondary school applicants will be requested to submit a personal essay of up to 1,500 words outlining their suitability for the Scholarship and the impact which participation in a CUBS course will have on their academic studies and ambitions..
Submission Deadline

Various.