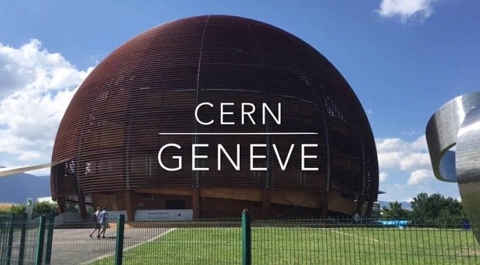 CERN, the European Organization for Nuclear Research, invites applications from students, graduates and professionals globally for the CERN Jobs and Studentship Programmes, in Genrva, Switzerland. If you're in any of these categories related to CERN jobs, and you are looking for an outright job in a research organisation, or a practical training place to complete your final project, then there is a perfect programme here for you. Apply Now!
Job Description
CERN Jobs and Studentship Programmes is a better channel to learn on-the-job, especially when that job happens to be in a world-famous organisation and centre of scientific excellence, even better. Whether you're an undergraduate in any related areas and are looking for a practical training period or a place to complete your final project, you could spend 2 to 12 months at CERN during the course of your studies (Bachelor or Master). If your university requires or encourages you to acquire work experience through an internship, imagine doing this at CERN in Geneva.
There are job openings and internship opportunities in virtually all work areas of CERN available for both students and professional researchers. For student programmes, a panel of CERN experts meets three times a year in February, June and October, to review all applications.
Benefits | CERN Jobs and Studentship Programmes
CERN will provide you with:
A contract of association from 2 to 12 months for students.
All the related salaries or allowances as applicable
A travel allowance.
Depending on your personal circumstances, a supplement if you are married and/or have children.
Coverage by CERN's comprehensive Health Insurance scheme.
Approved paid leave per month.
See Also:  Excellence Master Fellowships at University of Geneva, Switzerland
Level and Areas of Study
Bachelor or Master's in the any related areas.
Place of Study
CERN, the European Organization for Nuclear Research, and partner Institutions, Switzerland.
Eligibility Criteria
To qualify for a placement on the CERN Jobs and Studentship Programmes, you will need to meet the following requirements:
Be a specialist or Researcher in the applied job area.
You are a national of a CERN Member or Associate Member State.
You should have completed at least 18 months of your undergraduate studies (Bachelor or Master's) specializing in any of the fields at the time of the next student committee taking place.
You remain registered as a full-time student during the internship.
You have a good knowledge of English or French.
Students studying in a STEM/engineering field or any other related disciplines ca apply for these positions.
Check Also:  European Master in Migration and Intercultural Relations Scholarships
Application Procedure
In applying for CERN Jobs and Studentship Programmes, Switzerland, you will need the following documents, in English or in French, clearly labelled, and in PDF format to complete your application:
A CV.
A copy of your most recent academic transcript giving an overview of your marks.
A reference letter from your University Professor is "mandatory". Should you have one from a previous internship you may add this as a second reference.
You may upload the reference letter yourself whilst submitting your application, or through your referee via the link you will receive shortly after submitting your application.
Your application, along with all supporting documents should be sent in as prescribed by each opening.