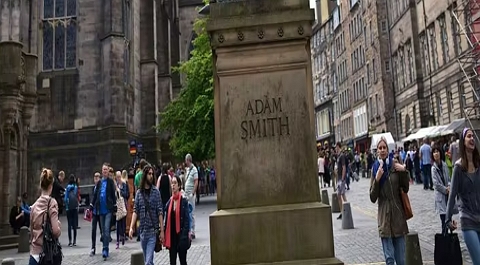 The University of Glasgow is calling for applications for the Adam Smith International Scholarships Program. This international funding program is open to students from Azerbaijan, Brazil, Columbia, Ecuador, Egypt, Hong Kong, India, Indonesia, Kazakhstan, Kenya, Korea, Norway, Russia, Saudi Arabia, Taiwan, Turkey, Ukraine and USA. All participants must be accepted to Adam Smith Business School at the Glasgow University. Up to 20 winners will be selected to receive £7,500 each.
Scholarship Description
The University of Glasgow has a number of Adam Smith International Scholarships available for students entering the Adam Smith Business School. The scholarship is awarded as a tuition fee discount.
Award Value
The value of the award will be £7,500.
Level and Area of Studies
Postgraduate degree in business-related fields.
Place of study
At the University of Glasgow in the United Kingdom.
Eligibility and Requirement
Be classed as international for fee purposes
Hold an offer of a place for a one-year postgraduate taught masters at the University of Glasgow.
Be a national of an eligible Country / Region (Please check up the current list from the official application page).
Application Instruction
Applicants holding offers will be automatically assessed for the scholarship based on program application.  Applicants who are being considered for the scholarship will be notified within six weeks of receiving an offer.  There is no separate application form required.
Submission Deadline

Various, depending on the program.