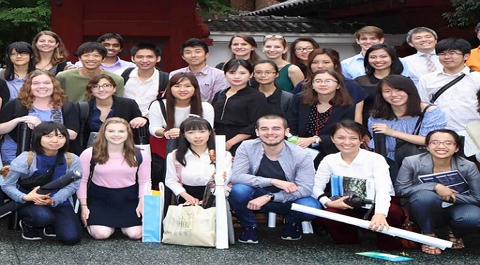 The University of Auckland ASEAN High Achievers Scholarship invites applications from suitably qualified international students from the ASEAN regions who wish to pursue a degree in New Zealand. The opportunity is funded with tuition fee up to $10,000 to aid the student. Interested applicants are encouraged to send their applications before the deadline.
Scholarship Details
The University of Auckland ASEAN High Achievers Scholarship was established in 2022 to attract new international students of high calibre from ASEAN countries to enrol in full-time undergraduate or postgraduate study of one year or more at Waipapa Taumata Rau,University of Auckland.
The program is a full-time enrolment in a PGDip or masters degree of 120 points or more, excluding masters by thesis, or an undergraduate degree (with overseas secondary or post-secondary qualifications) by new full fee paying International students from ASEAN countries.
See Also: Amgen Scholars Asia Program
Award Benefits
A Scholarship of up to $10,000 towards tuition fees for new international students from ASEAN countries enrolling in undergraduate degrees, masters degrees or postgraduate diplomas.
Level and Areas of Study
The offer is available for undergraduate and postgraduate studies in all taught course.
Place of Study
The program will take place at University of Auckland in New Zealand.
Eligibility Criteria
To be eligible for University of Auckland Scholarship for International Students from ASEAN, the following criteria are required:
Applicant must be an international student from ASEAN region.
Applicant must be new student who has received a conditional or unconditional offer of admission.
Applicant must be enrolling in a full-time study.
Applicants applying for an undergraduate degree must hold secondary or post-secondary qualifications.
Applicants enrolling in either Postgraduate Diploma (PGDip) or master's degree of 120 points or more, excluding masters by thesis.
Applicants should be students who have already commenced study at Waipapa Taumata Rau, University of Auckland.
Applicants must have proof of English Language Proficiency.
Check Also: Scholarships to Study in Singapore |  Application Guide
Application Procedure
Please read the regulations carefully to be sure you are eligible to apply. Then click on the "Apply now" button and complete the online application form.
We recommend you check the form early in case a reference or endorsement is required to support your application, and to familiarise yourself with the form.
Submission Deadlines: November 21 (1st Semester) and April 18 (2nd Semester).