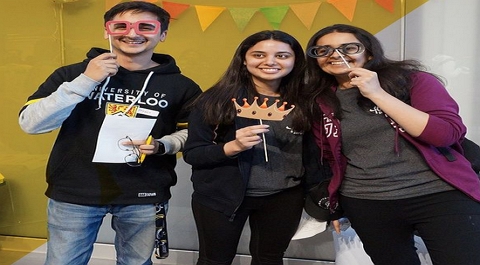 The University of Waterloo Entrance Scholarships is open to international students who seek assistance to study in Canada. The awardees are to receive partial to full tuition fee waver and other offers that will be provided towards the betterment of their studies. Applications are received from interested persons around the globe.
Scholarship Details
University of Waterloo Scholarships celebrate and recognize students' achievements! Entrance scholarships are available to scholars starting full-time first-year degree studies and are beginning university or college for the first time. Candidates can view the full list of entrance scholarships, awards and bursaries.
Once you become Waterloo student, there are scholarships and bursaries you can apply to throughout your degree. Scholarships are normally awarded in mid-May once we receive updated grades from Ontario high schools. Details will be listed in your Waterloo Quest account starting in mid-May.
Check Also: Listed Entrance Scholarships in Canada
Award Benefits
The awards are offered as tuition fee scholarships and bursaries to the beneficiaries.
Eligibility Criteria
To be considered eligible for University of Waterloo Entrance Scholarships, the applicants must meet the following criteria:
Applicants must be international students
Scholarships are awarded primarily on academic and personal achievement.
Bursaries, another type of assistance, are awarded based on financial need.
Candidates must demonstrate leadership potentials.
See Also: University of Winnipeg International Entrance Awards
Application Procedure
You can apply for University of Waterloo Entrance Scholarships once you have enrolled for admission or you will be automatically considered for an award based on your eligibility.
The submission deadline for application varies by each program.