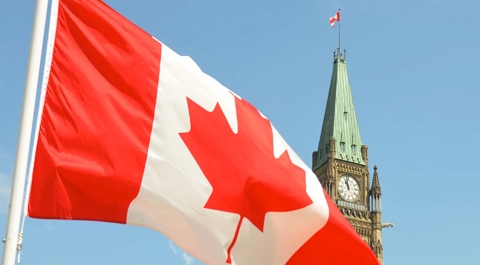 Entrance Scholarships in Canada are merit-based financial awards offered to various outstanding new students who demonstrate high academic excellence, leadership abilities, extra-curricular involvement, and contribute to outstanding scientific research proposals, community service, sports and athletics irrespective of their nationality. If you are a high school student or an international student seeking a scholarship to study in any of the Canadian university, then there are lots of Entrance scholarship awards available for you.
Scholarships Description
Some Entrance Scholarships in Canada are automatically offered to students as they apply for admission to any program of their choice, and do not require a separate application. Others, based on financial need, require separate applications stating expressly why the student need it. Generally, Entrance Scholarships in Canada are very competitive, assessed based on records of performance, and they are available at all levels: Bachelor, Master, PhD, Postdoctoral and Research as we will be listing.
1. UNIVERSITY OF BRITISH COLUMBIA
Usually, students are automatically considered for these merit-based awards as soon as they receive an offer of admission to UBC. Considerations are mostly based on demonstrated academic achievement and involvement in extracurricular activities. There are:
2. UNIVERSITY OF TORONTO
University of Toronto offers over 5100 distinct awards to undergraduate students and about 2400 awards to graduate students and postdoctoral fellows.
The University, its colleges, and faculties award approximately 4500 entrance scholarships to new students.
York University has a lot of options in scholarship offerings to new and future students of all categories. There are entrance scholarships for everyone – Canadian High-school, Canadian college, University transfer or mature student applicants, an international applicant or aboriginal applicant.
York University Entrance Scholarships in Canada only for Canadian high school applicants:
Schulich Leader Scholarships
Awards of Achievement
Harry Arthurs Alumni Families Entrance Scholarship
York University Renewable Entrance Athletic Scholarship
Avie Bennett Visionary Leadership Scholarship
Governors' Awards of Distinction (John S. Proctor Entrance Scholarship and Alumni Entrance Scholarship)
Honderich Bursary
Avie Bennett Award
Chancellor Bennett Entrance Awards for the Westview Partnership
Chancellor Cory Entrance Scholarship
York University Mature Student Entrance Scholarship
Provost's Award
York University Entrance scholarships list for international applicants:
International Entrance Scholarship of Distinction
Global Leader of Tomorrow Award for International Students
York University Academic Excellence Scholarships for International Students
Liberal Arts & Professional Studies International Undergraduate Leadership Scholarships
Liberal Arts & Professional Studies International Student Entrance Scholarship
Lassonde Entrance Scholarships
Columbia International Faculty of Liberal Arts & Professional Studies Entrance Scholarship
Faculty of Science Entrance Scholarship
York Science Scholars Award
Glendon International Scholarship
The Annie Demirjian'77 Scholarship
The University of Waterloo offers numerous entrance scholarships and awards each year to outstanding students. Entrance bursaries are also available for students in financial need. You will automatically be considered for the majority of scholarships when you apply for admission.
Students are evaluated for these scholarships when they apply for admission. You could be starting with scholarships you don't even have to apply for. Eligibility is based on your high school admission average at the time of admission. Those eligible for an admission-based scholarship are contacted directly by the University Staff.
More details here: University of Alberta scholarships
UNIVERSITY OF OTTAWA
The University of Ottawa ranks as the largest bilingual (English-French) university in the world, located at the heart of Canada's capital. The main campus is located on 42.5 hectares in the heart of Ottawa's Downtown Core, adjacent to the residential neighborhood of Sandy Hill, adjacent to Ottawa's Rideau Canal.
Students are automatically considered for a Guaranteed Entrance Scholarship when they apply for admission. Scholarships and bursaries are available to returning students continuing in an undergraduate or graduate program and new, first-time students entering an undergraduate program.
George and Marsha Ivany President's First & Best Scholarships Value: $40,000
Chancellors' Scholarships Value: $30,000
U of S Entrance Scholarships Value: $24,000
Edwards Undergraduate Scholarships Value: $24,000
International Baccalaureate (IB) Excellence Awards Value: $20,000
Canadian Curriculum Schools Awards Value: $15,000
Council of International School Awards Value: $15,000
College of Agriculture and Bioresources Renewable Entrance Scholarships Value: $12,000
University of Saskatchewan International Excellence Awards Value: $10,000
Maple Leaf International School Awards Value: $10,000
McCreath Aboriginal Student Award: 10000$
BHP Jansen Project Scholarships: $2500
The University of Guelph has a very diverse entrance scholarship programs that recognizes academic achievements and supports students in the course of their study. There are about 106 Undergraduate Scholarship programs for undergraduate studies and 129 for Graduate studies.
WESTERN UNIVERSITY
Western University delivers an academic experience second to none; providing one of the best entrance scholarships among Canada's leading research-intensive universities.
University of Manitoba offers a range of entrance scholarships for all categories and levels and fields.
Accutech Engineering ENGAP Entrance Scholarship
Ahava Halpern and Frank Lavitt Entrance Scholarship for Law
Alex Brown Entrance Scholarship in Law
Alumni Association of The University of Manitoba Entrance Scholarship
Barefoot Scholarship in Business
Bill Babiuk Memorial Direct Entry Scholarship
David and Evelyn Friesen Scholarship
 Davis + Henderson Credit Union Scholarship
Department of Mathematics Two Year Entrance Scholarship
 D'Arcy & Deacon LLP Entrance Scholarships
E. J. (Joe) Williams Entrance Scholarship
 Friesens Corporation Scholarship for Rural Students
 Geza and Trudi Racz Entrance Scholarship in Agricultural and Food Sciences
IBEP Foundation 24 Entrance Scholarships
Julia Pirani Entrance Scholarship
Katherine May Quilliam Memorial Scholarship
Ken Tacium Memorial Scholarship
Keystone Agricultural Producers Entrance Scholarship
Maitland Steinkopf Entrance Scholarship
Manitoba Law School Foundation Entrance Scholarship
Max Steinkopf Entrance Scholarship
Medicine Class of 1960 Entrance Scholarship in Medicine
Morton H. Nemy Entrance Scholarship
Patricia N. and Mark G. Smerchanski Law Entrance Scholarship
Pitblado LLP Entrance Award
President's Scholarship
Price Scholarships in Engineering (Entrance portion)
Taylor McCaffrey LLP Entrance Award
Walter and Maria Schroeder Foundation Scholarship
Walter and Maria Schroeder Foundation Scholarship (renewal)
Students who demonstrate superior academic ability, creative and original thinking, involvement in school or community activities, and proven leadership can apply for a Queen's Major Admission Award. Financial need is also a consideration for some of our major admission awards.
Students who are eligible for all the awards below can apply by submitting a single Major Admission Award (MAA) application.
Chancellor's scholarship: $9,000
Gregory scholarship in engineering: $12,000
Chernoff family award: $48,000-$60,000
Dr. Iris may marsh memorial award: $48,000
Bank of montreal award: $40,000
Science 1968 admission award in applied science: $48,000
D & r sobey atlantic admission award:  $80,000
Melvin r. Goodes entrance award: $48,000-$60,000
Concordia University of Edmonton has a history of providing high quality education and a tradition of personal care for students.
University Entrance Scholarship: Variable
Mount Calvary Entrance Scholarship: $1000
Melba Willie Memorial Entrance Scholarship: $1000
John and Elizabeth Armbruster Entrance Scholarship: $2000
Alberta Blue Cross Entrance Scholarship for Indigenous Students: $1500
Alberta Blue Cross 50th Anniversary Entrance Scholarship: $750
Alberta Athletic Award
Concordia Thunder Athletic Awards
Davison Rotary Bursary
Edmonton Oil Kings Junior Hockey Club Award
Maple Leaf Athletic Club Scholarship
Thunder Athletic Scholarship
Tom Austin Athletic Sportsmanship Award
RYERSON UNIVERSITY
Ryerson always recognizes the academic achievements of the first-year class upon admission to the university with over $7 million designated for entrance scholarship support.
President's Entrance Scholarships: $40,000
Terence Grier Entrance Scholarship: Full tuition for first-year only.
International Secondary School Merit Scholarship: $5,000.
BMO Financial Group Diversity Scholarships
H. Graham Walker Awards
The Lesley Hampton Fashion Award in partnership with the Ontario Mining Association: $2,000 per year
Faculty of Engineering and Architectural Science Entrance Scholarships
Ted Rogers School of Management Entrance Scholarships
MCMASTER UNIVERSITY
There are two types of entrance scholarships at McMaster University: Automatic Awards and Awards by application. For any student to be considered for an entrance award by application, they will need to submit an AwardSpring application.
The McMaster University Award of Excellence:  $3000
Marjorie Anderson Financial Award for Indigenous Students: $80,000
Provost Entrance Scholarship for International Students: $7500
The Woo Family International Entrance Scholarships: $3,000
The McMaster Chinese Alumni – Peter George International Entrance Scholarships: $3,000
The Access Award: $25,000 per year
The McMaster Brighter World Entrance Award for Black Students: $2,500
The Faculty of Humanities Entrance Awards: $1200-$5000
Loran Award: $100,000 over four years
Schulich Leader Scholarships: $80,000 – $100,000 over four years
More details about these entrance scholarships here.
UNIVERSITY OF CALGARY
The university of Calgary offers hundreds of opportunities to local and foreign students. You can search through their database of undergraduate awards and scholarships to see which ones suit you.
Listed here: University of Calgary entrance scholarships
UNIVERSITY OF MONTRÉAL
Numerous entrance scholarships are available in the various divisions, programs or fields of study in which you are involved. The University of Montreal, with its affiliated schools, HEC Montréal and Polytechnique Montréal, is the leading hub of higher education and research in Quebec,. It provides quite a list of varied Entrance Scholarships in Canada for various programs.
Listed here: List of University of Montréal entrance scholarships
McGill Scholarships and Student Aid Office offers merit-based Entrance Scholarships to first-time university students who are enrolling in a full-time undergraduate degree program.
And there are two types of centrally-administered entrance scholarships:
One-year Scholarships, valued at $3,000 (non-renewable) and
Major Scholarships, valued between $3,000 and $12,000 (renewable annually up to 3 or 4 years provided the criteria for renewal are met).
Some faculties at McGill also offer their own faculty-specific entrance scholarships.
Check up here: McGill University entrance scholarships
LAVAL UNIVERSITY
The Laval University has more than 163 entrance scholarship opportunities. All of them are available for Canadian, permanent residents and internationals.
List link: Laval University entrance scholarships
UNIVERSITÉ DU QUÉBEC
This year, more than $12 million in scholarships will be offered to UQAM students. The link below is a selection of the major competitions currently posted.
Jackie Robinson Entrance Scholarships (Bachelor)
Entrance scholarship to the baccalaureate in literary studies
"A nous la recherche" – Post Doctorate recruitment (salary)
Honorable Albert-Leblanc scholarship for student from the First Nations or Inuit of Quebec
Aontaiontenrohwe scholarship (collaborating together) for indigenous students
Grant for single parent
VANCOUVER ISLAND UNIVERSITY
Vancouver Island University has 4 entrance scholarship programs:
President's High School Entrance Scholarships: Available to the top six students from Vancouver Island High Schools.
President's Entrance Awards for Scholar Athletes: Six awards – available to top academic student athletes in these fields: Volleyball (men's & women's), Basketball (men's & women's) and Soccer (men's & women's).
President's Open Learning Entrance Scholarships: Available to one top academic grade 12 high school student.
Chancellor's Entrance Scholarships for Aboriginal Students: Available to the top six academic grade 12 Aboriginal students from First Nations communities, Friendship Centres or Metis organizations on Vancouver Island
Details on these entrance scholarships can be found here.
ROYAL ROADS UNIVERSITY
Royal Roads University offers seven entrance scholarship programs for Canadian and non-Canadian students:
Royal Roads International Entrance Scholarship for Academic and Community Leadership: Up to $3,000
Royal Roads Entrance Award/Bursary : 6 awards of $2,000; up to 5 awards of $5,000; 1 award of $10,000.
Doctoral Entrance Award : $10,000 renewable for 1 year.
Project Hero Bursary : Up to $10,000.
Royal Roads Entrance Award/Bursary Supplement : up to $5,000
Royal Roads Scholarship for Outstanding Children of International Alumni: $2,000.
Wild Rose Alumni Impact Award: $1,000
SIMON FRASER UNIVERSITY
Simon Fraser University has quite a bouquet of Entrance Scholarships in Canada available to Canadian citizens, permanent residents, and international citizens who are coming from high school, college, or university:
SFU Undergraduate Scholars Entrance Scholarships: from $10,000 up to an amount sufficient to cover tuition and mandatory supplementary fees.
H.Y. Louie and Lohn Entrance Award: $5,000 (1 installment).
Lloyd Carr-Harris Entrance Scholarship: $20,000 over eight terms.
The Jim Bennett Entrance Scholarship: $2,500.
Schulich Leader Scholarships: $80,000 & $100,000.
Uggla Family Entrance Scholarship: N.A.
Rajan Family Undergraduate Entrance Scholarship: $20,000 over eight terms.
Joseph Lee Family Undergraduate Entrance Scholarship: $15,000 over six terms.
Fairfax Entrance Bursary: $30,000 over five terms.
Alan and Margaret Eyre Entrance Bursary: $20,000 over 4 years max.
Erm Fiorillo-Hal Davis CKNW Orphan's Fund Bursary: $10,000 ($5,000 x 2 installments).
Y.P. Heung Foundation Entrance Award: $3,000 (1 installment).
The Ryan Beedie Leadership Award: $20,000 over eight terms.
Aboriginal Student Entrance Award: $2,500.
TRINITY WESTERN UNIVERSITY
Trinity offers a wide range of entrance scholarship programs. Scholarships are highly competitive, and students must demonstrate excellence and achievement in a range of activities :
Check the list of all Trinity Western University entrance scholarships here
You can check all the Wilfrid Laurier University entrance scholarships programs here.
THOMPSON RIVER UNIVERSITY
Undergraduate entrance scholarships, awards and bursaries are available to applicants who: are Canadian citizens or permanent residents, and have not previously attended TRU, or who have completed up to 12 transferable university credits on a part-time basis, and are being admitted to a campus diploma or baccalaureate degree program:
Alvin & Lydia Grunert Entrance Scholarship : $30,000.
TRU Ambassador's Entrance Scholarship: up to $23,000.
TRU Leadership Entrance Scholarship: up to $5,000.
TRU President's Entrance Scholarship: from $2,000 to $4,000.
TRU Relocation Top-up Scholarship: $500.
Tony Embleton Entrance Scholarship: $1,000.
Find more entracne scholarships at Thompson River University here.
UNIVERSITY OF THE FRASER VALLEY
If you are enrolling at UFV in the academic year immediately following your high school graduation, you may qualify for a UFV Entrance Scholarship award. Recipients are selected based on academic excellence, community/school involvement, volunteer experience, and leadership endeavours.
UFV/Community Endowment Entrance Scholarship:  $5000- $2,500.
UFV President's Entrance Scholarship: $4,000.
UFV Excellence Entrance Scholarship:  $3,000.
Gladys and Harvey Kipp Entrance Endowment Scholarship: $4,000.
Dr. Francis Pang Endowment Entrance Scholarship: $1,050.
G. W. Graham Endowment Entrance Scholarship:  $2000.
Hollister Criminal Justice Endowment Entrance Scholarship: Varies (Value of the award will fluctuate each year based on the endowment amount).
Hollister Health Discipline Endowment Entrance Scholarship: Varies.
Hollister Science and Technology Endowment Entrance Scholarships: Varies.
Hollister Science and Technology Endowment Entrance Scholarship: $1,000.
Kihci Tepakohp Iskotew Iskwew Entrance Scholarship for First Nations Students: $750.
KPMG and Abbotsford Chamber Endowment Entrance Scholarship: $1,000.
You can check the rest of UFV's Entrance scholarships here.
List of Entrance Scholarships in Canada Public Universities
Now, here is the rest of Entrance scholarships in Canada public universities: