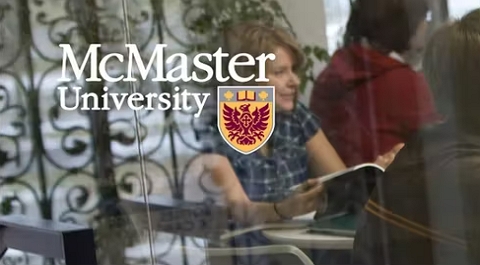 International students around the world who wish to enroll in the study of Engineering course are encouraged to apply for the McMaster University Undergraduate Scholarships in Canada. This fully funded scholarship will be able to cover for the student's tuition fees, accommodation, food, insurance, learning costs and other living expenses. Application is open and running.
Scholarship Description
Founded in 1887, McMaster University is committed to creativity, innovation, and excellence by inspiring critical thinking, personal growth, and a passion for learning. Ranked amongst the top universities in the world, McMaster pioneered a learner-centred, problem-based, interdisciplinary approach to learning that is now known worldwide as the "McMaster Model".
The McMaster University Undergraduate Scholarships in Canada seek to lessen the financial burden on students from across the globe. There are over $1,000,000 in scholarships and research awards available. Only ONE application is required to be considered for all eligible Faculty of Engineering entrance scholarships.
Check Also: Top-Paid Scholarships in Canada for International Students
Award Benefits
The scholarship is valued at $6,000 per award.
Level and Area of Study
This programme is for Undergraduate entrance in Engineering.
Place of Study
The scholarship will take place at McMaster University in Canada.
Eligibility Criteria
To meet the conditions for the McMaster University Undergraduate Scholarships in Canada:
Applicants must be international students
Applicants need to meet entry requirements for their course of study
Applicants must be English proficient
Applicants must hold good academic records
See Also: Royal Academy of Engineering Research Fellowships, UK
Application Procedure
Candidates who want to apply for admission into the University must submit the application form and follow the application process as directed on the website.
All applicants who are interested in the scholarship are to submit the following documents:
Academic transcripts
SAT/ACT results
AP test results
Submission Deadline: Updated yearly