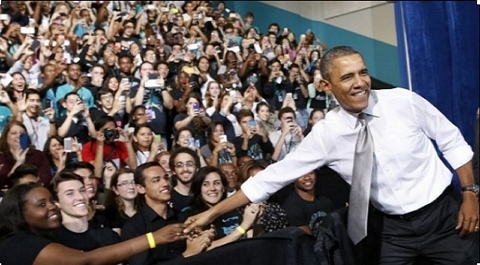 The Obama Foundation Fellowship Programme is now open. Candidates from all over the world may apply this program. This exclusively targeted to those working to solve important public problems in creative and powerful ways. Up to 20 fellows will be selected to receive the award. To apply, all required materials must be submitted by October every year.
Fellowship Description
The two-year, non-residential Obama Fellowship offers hands-on training, resources, and leadership development to help Fellows scale the impact of their work. Fellows participate in four multi-day gatherings where they collaborate with each other, connect with potential partners, and collectively push their work forward. Throughout the program, each Fellow pursues a personalized plan to leverage the Fellowship experience to take their work to the next level.
Award Value
The Foundation will cover transportation and accommodation for the in-person coverings. While they can provide support in procuring visas, Fellows will be responsible for covering any visa costs.
Level and Area of Studies
Non – degree program in any field.
Place of Study
In the United States of America.
Eligibility and Criteria
Applicants must be 18 or older. Foundation is looking for participants who are at a "tipping point" stage in their careers, rather than those who fit a particular age requirement. The Obama Foundation is looking for.
Civic Innovators: The Foundation is looking for individuals who are working to solve important public problems in creative and powerful ways.
Discipline Diverse: The Foundation need people working from all angles and with different perspectives to strengthen their communities and civic life.
At a tipping point in their work: Successful applicants have already demonstrated meaningful impact in their communities, gaining recognition among their peers for their contributions.
Talented, but not connected: The Foundation is committed to expanding the circle of opportunity to include new and varied voices.
Good Humans: The Foundation is building an authentic community. A strong moral character is essential for the strength of this community, the integrity of the program, and the longevity.
Applicants' Nationality
There is no nationality restriction.
Application Instruction
Application can be made online through the link below.
Submission Deadline
October annually.