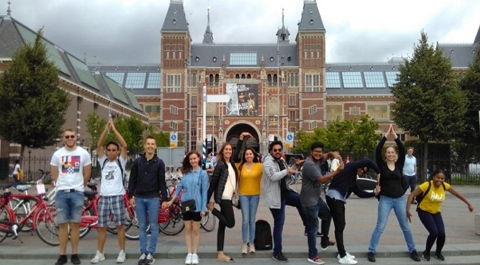 The Amsterdam University of Applied Science every year offers Amsterdam Talent Scholarships for graduate and undergraduate students from countries other than the EU. The candidates may be enrolled in any subjects offered by the university. Interested applicants can send in their applications before 31 December and 31 May each year.
Scholarship Description
Amsterdam Talent Scholarships are specially targeted to Bachelor's degree, Undergraduate for 4 years to student on non- EU countries by Amsterdam University of Applied Sciences. Other main requirement to apply the positions is that candidates must have attained 60 ECTS per year and they have a 7 as average grade.
Scholarship Value
The Talent Scholarships amounts to half of the institutional tuition fee.
Level and Area of Studies
Undergraduate and graduate level in all available area of studies
Place of Study
Amsterdam University of Applied Science in the Netherlands
Eligibility and Requirements
The main requirements of the Amsterdam Talent Scholarships is that your nationality is not European Union Countries. Preference will be given to applicants from developing countries. Please note that to be eligible to the Talent Scholarship you must be enrolled in bachelor and master degree.
Applicants' Nationality
Non-European Union Countries' citizens
Application Instruction
Please find the detailed information of the Scholarships at the application page to apply.