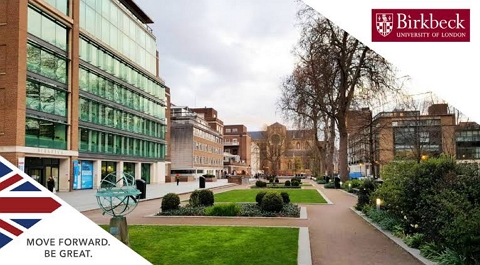 Birkbeck University in London is offering the Global Future Scholarships to international students starting an undergraduate or postgraduate degree in October or January. These scholarships Tuition fees packaged to support international students from all EU member countries, and Brazil and Réunion who are taking postgraduate master's or PhD study in the institution.
Scholarship Description
Birkbeck Global Future Scholarships | Birkbeck is a research-intensive university, offering a range of competitively awarded PhD studentships funded by support from UK Research and Innovation, charities, government and external partners. The loans and scholarships students' eligibility differs depending on the level a student is planning to study:
postgraduate financial support
PhD funding.
A number of scholarships are offered specifically for international students, some directly by Birkbeck, and others in partnership with other organisations.
See Also: Gates Cambridge Scholarships to Study in UK
Award Benefits
The scholarship amounts are applied as a discount to the tuition fee for your first year of study, to bring it in line with the Home tuition fee amount for the course.
Eligibility Criteria
To be eligible for the Birkbeck Global Future Scholarships students need to meet all of the following conditions:
You are ordinarily resident in one of the following countries: Austria, Belgium, Brazil, Bulgaria, Croatia, Cyprus (EU), Czech Republic, Denmark, Estonia, Finland, France, Germany, Greece, Hungary, Italy, Latvia, Lithuania, Luxembourg, Malta, Netherlands, Poland, Portugal, Réunion, Romania, Slovakia, Slovenia, Spain, Sweden.
You are self-funded and are holding a full-time Master's offer of study from us for October entry and/or January.
You are classified as an 'International' tuition fee payer.
Only one scholarship award can be made per student and the scholarship cannot normally be held in conjunction with any other scholarship.
Check Also: UNESCO-Al Fozan International Prize for Promoting Young Scientists in STEM
Application Procedure
How to apply for the Birkbeck Global Future Scholarships:
Applicants ordinarily resident in one of the named countries are eligible and do not need to apply for the scholarship; it will be automatically applied by our admissions teams during your application journey.
If at any point during your application journey, or during the course of your studies at Birkbeck, you gain settled or pre-settled status, you will no longer be eligible for a scholarship.
If you are eligible for more than one discount, you may only claim one.