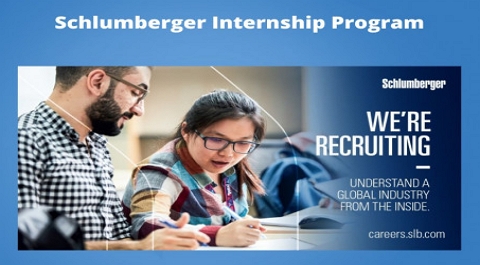 Schlumberger Operations Internships are open for applications for graduates from universities seeking to enhance and sharpen their skills in their chosen areas of study. The internships are available all year round for undergraduate students, as well as students with Technical Diploma or Associate degree and recent graduates. All internship offers are paid positions with durations ranging from six months to a full year.
Internship Description
Schlumberger Operations Internships offer the opportunity to students to understand how Schlumberger works and whether culture is right for you. You have a chance to demonstrate you have the right skills and attitude to succeed here. All internships in Schlumberger are paid positions, and last between a few months to a whole year—offering opportunities to use what you've learned at university on real projects.
See Also:  Google STEP Internship for Undergraduate Students
Expected life in the field
Schlumberger Operations internships are the best way to understand whether life in the field is for you. Often working in challenging locations with extreme weather and intense pressure, the jobs are demanding, but if you have a sense of adventure and are willing to work hard, it's a unique and fulfilling opportunity.
Eligibility Tracks
There are two different internships in Operations:
If you're applying or a Field Engineer internship, you must have completed your second year of an undergraduate degree in engineering or a relevant science.
If you're applying for a Field Specialist internship, you must be working towards a two-year technical diploma or associate's degree.
Also Check:  Baker Huges Global Internships for Students and Graduates
Application and Selection Process
How To Apply: To apply for the Schlumberger Operations internships, note:
the early careers job postings provide an opportunity for students and recent graduates to submit an application for consideration.
these postings do not correlate with a specific vacancy at this point in time.
Submitting your details will make it easy to match you to future career opportunities.
Please read the qualifications section carefully before applying.