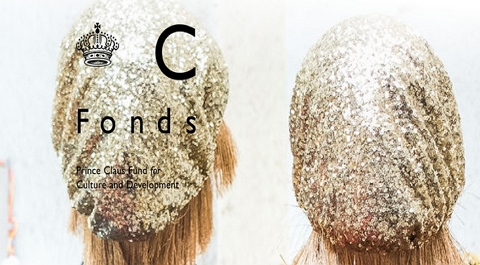 The Prince Claus Fund, in partnership with the Creative Industries Fund NL, is calling on artists from African countries to submit applications for the Prince Claus Fund Building Beyond Mentorship Programme fully funded to the Netherlands. Each participant is to be awarded a grant worth about €10,000 plus travel expenses, visa costs and accommodation being covered by the body. Interested applicants should beware that this window of opportunity closes in early August.
Program Description
The Prince Claus Fund Building Beyond Mentorship Programme is an alternative educational programme aimed at cultivating thought leadership,  encouraging criticality, and reframing design-based practices.  The programme consists of peer group sessions, masterclasses and two mentoring intensives in the form of Lab Weeks – one on the African continent and one in the Netherlands – where there will be opportunities for exchange and to build participant's network in different scenes.
See Also: Ericsson Innovation Awards for Early-Career Innovators
Award Benefits
Each participant to receive upto 10,400 USD
Guidance from mentors on their works
Travel expenses
Visa costs
Accommodation
Level and Areas of Study
Non-degree programme in Creative Thinking, Arts and Design, Architecture, Activism, Policy, Public and Digital Spaces.
Program Location
The programme will be hosted in the Netherlands.
Eligibility Criteria
You should have 5 t0 12 years of relevant professional experience.
You are from, living, registered and working in an African country.
You are an emerging artist, designer, creative thinker whose individual practice relates to design, public space, architecture, activism, policy and the digital space.
Your work must be original, transformative, context-specific, inclusive, impactful and have potential to accelerate.
Check Also: Acumen West Africa Fellows Program
Application Procedure
You can apply online for this opportunity.
Create an account on the Prince Claus Awards Platform and start a new submission for the Building Beyond Mentorship.
Fill in all required fields and attachments.
You will receive an automatic email confirmation once your submission has been successfully received.
Submission Deadline: August 4.