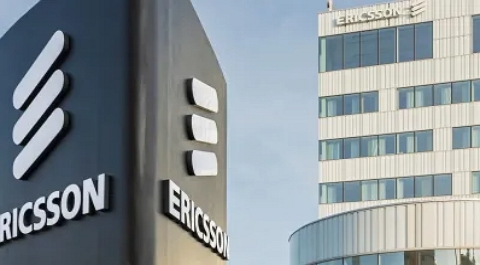 The Ericsson Innovation Awards are open to university students of all ages based anywhere on earth to apply. This Innovation Awards competition recognize innovative concepts that use technology to solve global challenges – and Imagined Possible. This year we are challenging you to 'Impact our Sustainable Future'.
Competition Description
Ericsson Innovation Awards are targeted at students and Early-Career innovators who use creative transformational techniques through technology to make life and living easier. Imagine decreasing food shortages while cleaning up oceans or addressing fashion waste while supporting gender equality. Taking inspiration from the 17 sustainable development goals (SDGs), identify an interconnected challenge to tackle with your team and create a new innovative tech solution that can make a lasting change.
At Ericsson, transformational technology is conceived, created and delivered to makes people's lives easier, more fulfilling and more connected. But we don't simply transform technology. We transform people too, by giving them support, and learning and career development opportunities. You'll only get to start your career once. Let's make it a good one.
Prizes
| | |
| --- | --- |
| First-place prize | 25,000 EUR |
| Second-place prize | 15,000 EUR |
| Third-place prize | 5,000 EUR |
| Regional winners | 1,000 EUR |
*As a Nobel International partner, Ericsson will also offer the first-place students the opportunity to join a virtual conversation "On being a scientist" with a Nobel Prize laureate.
See Also: OECD Internship Programme (Fully Funded) in Paris
For the fourteen teams who have progressed through to the semi-finals of the competition, new challenges await. Students must now expand their original ideas by submitting the following deliverables:
Phase 2: Semi-Finalist – Business case build up
Semi-finalists will receive mentorship from a dedicated Ericsson team to expand their ideas further. At the end of the mentorship phase, they will be required to submit a Business Case Framework Document outlining their original idea in greater detail.
Phase 3: Grand Finale – Business case pitch
Grand Finale submissions are comprised of two parts:
Pre-Read Submission
Deadline: Friday 10th December
With the support of your mentors, you will need to submit the following:
Evolved business case – develop the initial Business case document you submitted for Phase 2.
Marketing Pamphlet (1 page, front and back).
A two-minute video pitch
Live Presentation
Week commencing 12th December 2022, timings to be advised)
Finalists will have a 20-minute slot to make a virtual presentation to the EIA Grand Jury (10 minutes dedicated to the presentation, with 10 minutes for questions).
Post-Competition
The winning team may be asked to meet in person or virtually with media representatives from Ericsson or other publications.
Judging overview
Ideas are assessed against three key criteria: desirability, feasibility and viability. A matrix is used to determine a score of between 1 and 10 for each of these three criteria. The weighting of each score is different depending on the stage of the competition, so be sure to review the matrixes and criteria weighting.
Also Check: Mitacs Globalink Research Internship in Canada (Fully Funded)
The competition key dates at-a-glance
| | | |
| --- | --- | --- |
| 16th June 13.00 CEST | Early submissions | |
| 5th Aug 13.00 CEST | Registration close | |
| 6th Sept 13.00 CEST | Semi-finalists announced | |
| 30th Oct 13.00 CEST | Semi-finalists submission | |
| 15th Nov 13.00 CEST | Finalists announced | |
| 6th Dec 13.00 CEST | Finalists submissions | |
| 14th Dec | Grand finale | |
Are you ready to enter? Click the link below to submit your idea to help Impact our Sustainable Future.