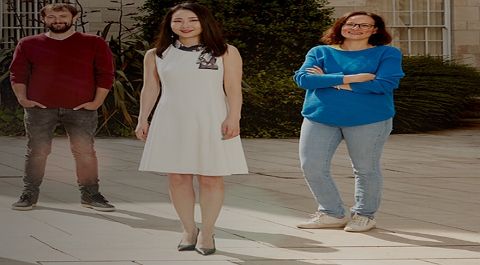 Early-career PhD researchers from recognized institutions across the World are invited to send applications for the Nottingham Research Fellowship Program. The fellows will be fully funded to UK for the study. Applications are received from interested scholars until October.
Fellowship Details
Fellows are essential to Nottingham University's mission to deliver exceptional research that transforms lives in the UK and across the world. They are the research leaders of tomorrow, working with inspirational pioneers from across disciplines to find solutions to complex global problems. Nottingham Research fellowships are aimed at outstanding postdoctoral researchers who are at the early stage of their academic careers from all academic disciplines represented at the university.
Check Also: University of Leeds International Excellence Scholarships in UK
Program Benefits
The program offers:
three years' independent research funding, covering salary costs at £43,155 to £54,421
the link to a permanent academic post, subject to performance
additional funding for research expenses totalling £75,000
childcare costs of up to £15,000
access to mentoring, career development and networking with the wider fellowship community
Eligibility Criteria
To be eligible for Nottingham Research Fellowship Program, candidates must meet the following requirements:
Candidates must have been awarded a PhD Degree – or equivalent such as postgraduate MD/DM for clinical applicants.
Candidates must be early career researchers, and not having normally more than eight years' post-doctoral experience. Candidates will be assessed on their quality, potential, trajectory and track record, relative to their career stage.
Applicants from all academic disciplines across the university.
Candidates must demonstrate an outstanding track record of research work.
Candidates must demonstrate good leadership potentials.
See Also: Cambridge Next Generation Research Fellowships
Application Procedure
Interested scholars from various backgrounds with diverse career paths and circumstances are required to make an online application for the program.
As an institution committed to an inclusive and dynamic research environment, applications from those wishing to work part-time to meet personal responsibilities are also received. Special interest is in supporting those from Black and Asian backgrounds.
Submission Deadline: October 6.