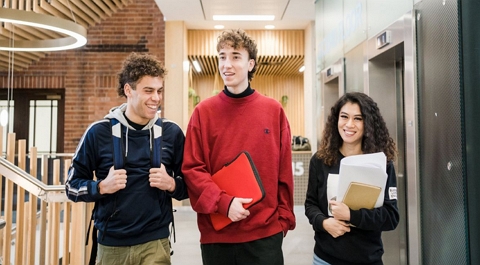 Applications for the University of Leeds International Excellence Scholarships are invited from international students across multiple disciplines around the globe.  The offer is up to 50% reduction for foreign students commencing the academic session. Eligible scholars should apply before the deadline.
Scholarship Details
University of Leeds International Excellence Scholarships support international students to fulfil their academic potential, and contribute to the social and cultural diversity of the student community.
Eligible postgraduate degrees offered at University of Leeds are in the following subject areas:
Arts, Humanities and Cultures
Biological, Medical and Health Sciences
Education, Social Sciences and Law
Engineering and Physical Sciences
Environment
Leeds University Business School
Check Also: UK IC Postdoctoral Research Fellowships
Award Benefits
The University of Leeds offers up to 50% fee reduction scholarships available for international students commencing studies.
Level and Areas of Study
The scholarship is for a Masters degree in various study fields.
Place of Study
The programme will take place at University of Leeds in United Kingdom.
Eligibility Criteria
To be considered for the International Excellence Scholarships at University of Leeds, candidates must:
be classified as an International student for fee purposes
have applied for 2023/2024 entry for a Masters programme included in the eligible courses section
be a self-funding student
demonstrate an excellent academic track record, and be predicted to achieve or have achieved a Bachelor degree with a 2:1 (hons) or equivalent
show excellent professional and personal skills evidenced through work experience and/or extracurricular activities
demonstrate the potential to contribute to the social and cultural diversity of our Masters programmes and student community. See the specific eligiblity requirements for each faculty/school as listed at the website.
See Also: MBZUAI Scholarship for International Students, UAE
Application Procedure
Intending candidates for the International Excellence Scholarships are required to first seek enrolment for eligible courses in Masters programme at the University of Leeds. Only online applications through the official website will be considered.
Submission Deadline: March 10 and May 12.