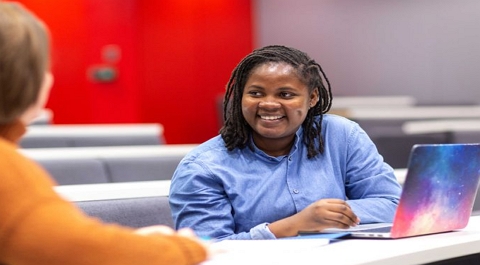 The Imperial College London President's PhD Scholarships call for applications from high performing undergraduate or Master's student who have a strong desire to undertake a PhD programme at a world-class research institution. The award could provide you with the outstanding opportunity to receive full funding for tuition fees and a generous stipend for a 3.5 year PhD place at the institution.
Scholarship Details
The President's PhD Scholarships allow students to undertake a research project of their choosing with the support of an excellent supervisor, alongside cohort-building opportunities with other President's PhD Scholars. This competitive scheme has higher than usual eligibility requirements, attracting candidates that show excellent academic performance and promising research potential.
See Also: Imperial College London Engineering PhD Scholarships in UK (Fully Funded)
Award Benefits
Each of the scholarships available provides the following support in the duration of study:
Full funding for tuition fees
A stipend of £25,150 (current rate) per annum to assist with living costs
A consumables fund of £2,000 per annum for the first 3 years of study
Tailored support for disabled students and visa assistance for foreign students
Access to the wider Graduate School programme of professional skills courses
Eligibility Criteria
Candidates for the Imperial College London President's PhD Scholarships are expected to meet the following requirements:
open to students of all nationalities;
candidates must be in receipt of, or due to receive, a first class or equivalent in an undergraduate or integrated Masters degree;
candidates must hold a distinction in a standalone Master's qualification;
candidates' degrees must be in fields relevant to their proposed PhD program
candidates must have contacted an academic supervisor at the university and received confirmation of their assistance
Only new PhD students are eligible. Currently enrolled students are not eligible.
Check Also: Manhattanville College Scholarships for International Students (Funded to USA)
Application Procedure
Interested candidates for this scholarship offer are required to submit an online application, with academic credentials, research proposal, personal statement and two referees.
Submission Deadlines: The three different application deadlines for this scholarship programme are November 6, January 8 and March 4.