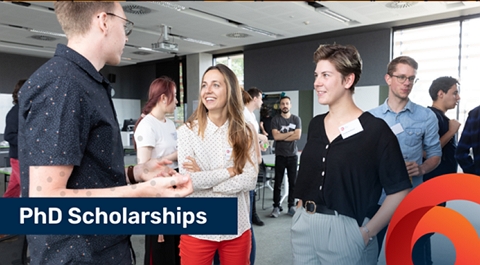 Applications are now open for the SQA PhD Scholarship. Both domestic and international applicants with an outstanding track record of academic and research experience are welcome to apply. Successful candidates will undertake a full-time PhD program in quantum technology at one of the four partner universities.
Scholarship Description
The Sydney Quantum Academy scholarships are available to domestic and international PhD candidates working in the field of quantum science and technology at one of the partner universities of the Sydney Quantum Academy. Macquarie University is one of these partner universities.
Award Value
The SQA PhD Scholarships provides a stipend of AU$35,000 per annum (pro rata) for a maximum duration of four years (full-time equivalent).
Student tuition, health cover and visa fees will be waived for successful international applicants.
Access to SQA career development funding.
Level and Area of Studies
The SQA scholarships recognize and foster outstanding postgraduate research degree candidates.
There are 4 streams of SQA PhD Scholarships all in the Quantum Science and Technology or related areas.
Eligibility and Criteria
You are expected to apply for or be enrolled in a full-time PhD program at an SQA partner university.
PhD projects must be in a field related to quantum technology.
Please note you will not be offered an SQA PhD scholarship unless you have a PhD offer of admission.
Scholarships are open to Australian citizens, permanent residents, and international applicants.
You must have the support of an academic staff member at one of the partner universities. To assist you in your application, potential supervisors can be searched on our Sydney Quantum Experts directory.
Application Procedure
Before you commence your online application:
It is important to read the SQA PhD Scholarship Conditions of Award before completing application.