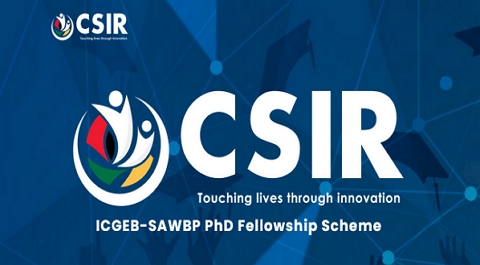 Application for the ICGEB-SAWBP PhD Fellowship Scheme is now open. The International Centre for Genetic Engineering and Biotechnology (ICGEB-SAWBP) PhD Fellowship Scheme, in partnership with the South African Department of Science and Innovation and the Council for Scientific and Industrial Research will support South African women researchers intending to study towards a PhD degree in Biotechnology at the ICGEB Cape Town Component.
Scholarship Description
The ICGEB-SAWBP PhD Fellowship programme promotes the interaction and mobility of South African women Biotechnology researchers and the ICGEB community, including mobility support to visit other ICGEB Components in Trieste, Italy, and New Delhi, India.
See Also:  British Council Scotland SGSAH EARTH Scholarships
Benefits
The Fellowship benefits are very attractive:
Three-year PhD Fellowship
Tuition and stipend
Applying the latest techniques and methodologies to the applicant's chosen research topic
Opportunities for mentoring, peer-to-peer learning, and complementary skills
Immersion in a top-class international scientific research environment
Eligibility Criteria
For applicants to be eligible for the ICGEB-SAWBP PhD Fellowship Scheme:
Applicants must be interested in Biotechnology.
Applicants must have obtained the necessary prequalifying degrees from recognized Higher Institutions.
Proposed research projects must be innovative and fall within one of the ICGEB Cape Town Component macro areas of research, namely: Infectious Diseases, Non-Communicable Diseases, Bioinformatics, Plant Systems Biology, and Virology.
Also Check:  Africa Oxford Initiative Visiting Fellowship Programme (Fully Funded)
Application Procedure
How To Apply: The candidate should please read all instructions carefully before completing the form, and ensure that the information provided is accurate.
Applications for the CGEB-SAWBP PhD Fellowship Scheme should then be done through the Online Application system.
Ensure that ALL the Required Documents are provided and uploaded accordingly.
Closing date for application type: ICGEB-SAWBP PhD Fellowship Scheme closes: Wednesday, October 22.