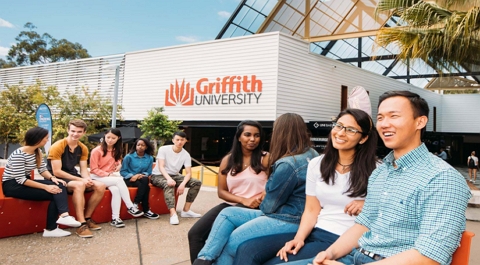 Invitation for applications for the Griffith University Remarkable Scholarships is still open for International Undergraduate or Postgraduate students seeking to study Australia and wants to make Griffith University their choice institution of studies.
The Griffith Scholarships applies only to very outstanding undergraduate or postgraduate International Fee-Paying students, covering 50% of their coursework tuition fees.
Scholarship Description
The Griffith University Remarkable Scholarships reward exceptional students applying for undergraduate and postgraduate coursework degree programs at Griffith University.
Award Value
Scholarship applies to undergraduate or postgraduate coursework tuition fees only.
The scholarship covers 50% of undergraduate or postgraduate coursework tuition fees only for the duration of the program on meeting the ongoing enrolment requirements.
Students must be International Fee Paying to qualify for the scholarship and each scholarship deduction.
Check Also: Queen Elizabeth Commonwealth Scholarships
Level and Area of Studies
Undergraduate or Postgraduate coursework in any discipline.
Place of Study
Griffith University, Australia.
Eligibility Criteria
To be eligible for the Griffith  University Remarkable Scholarships, candidates must:
Be a citizen of a country other than Australia or New Zealand.
Have a minimum GPA in previous studies of 5.5 or above on a 7point scale or equivalent. Check your suitability in the Minimum GPA criteria below.
Have applied to study at Griffith by the scholarship application closing date.
Satisfy all academic and English language entry requirements for your chosen undergraduate or postgraduate coursework program.
Be a full-time student (40CP) starting in Trimester 2 or 3.
Application Procedures
Please follow these steps to apply and the institution will let you know if you have been successful:
First apply to study an undergraduate or postgraduate coursework program at Griffith University.
Apply for the scholarship by the closing date, and include your academic records and a personal statement.
A University panel will review your application.
We will let you know the outcome of your application.