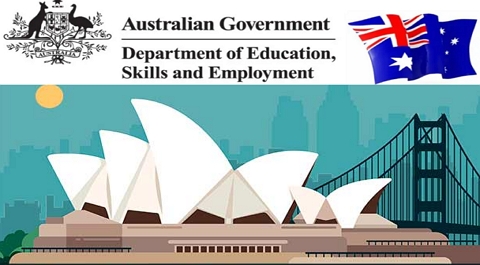 Each year, applications for the Australia Research Training Program (RTP) Scholarship are accepted. Either domestic and overseas students are welcome to apply.
This program is open to students undertaking masters by research degree or Doctorate Degree offered by participating Universities in Australia. Applications are accepted from up until October each year.
Scholarship Description
The Research Training Program (RTP) scheme is administered by individual universities on behalf of the Department of Education and Training. Applications for RTP Scholarships need to be made directly to participating universities. Each university has its own application and selection process, please contact your chosen university directly to discuss how to apply for the RTP scheme.
Award Value
This scholarship program will cover living cost and tuition fees.
Level and Area of Studies
Master degree in any field of studies.
Place of Study
At one of the participating university in Australia.
Eligibility and Criteria
To be eligible for a RTP Stipend, RTP Fees Offset or RTP Allowance, a student must be a domestic student or an overseas student enrolled in an accredited HDR course of study at an Australian HEP. The basic eligibility criteria for an RTP are listed in Section 1.5 of the Commonwealth Scholarships Guidelines (Research).
Applicants' Nationality
There is no nationality restriction.
Application Instruction
Australia's higher education providers (HEPs) are responsible for the application and selection processes for RTP Scholarships. Prospective candidates need to contact their chosen HEP's postgraduate research office directly to discuss how to apply.
Submission Deadline
Please anticipate the deadline in October each year.