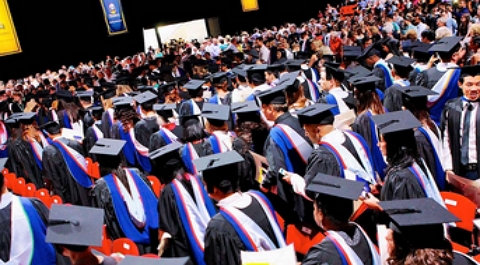 The Flinders University Vice-Chancellor International Scholarship is open to high performing international students with academic excellence. Qualified students for the award will have a reduction in their tuition fees. Eligible candidates are urged to opt in before the application window closes.
Scholarship Details
Flinders Go Beyond Scholarships are designed to recognise international students with high academic performance and the potential to make a positive contribution to Flinders and the global community.  The Vice-Chancellor International Scholarships recognise students of the highest academic and community-minded calibre.
Successful recipients are to participate in the Flinders International Ambassador Program and actively support Flinders University in promoting Flinders globally.
Check Also: Lionel Murphy Endowment Postgraduate Scholarship
Award Benefits
Vice-Chancellor International Scholarships at Flinders University offer 50% reduction in tuition fees throughout the duration of the program.

Level and Areas of Study
The opportunity is for both undergraduate and postgraduate students in various subject areas.
Place of Study
The scholarship is at Flinders University in Australia.
Eligibility Criteria
To be qualified for Flinders University Vice-Chancellor International Scholarship, candidates must satisfy the following conditions:
Available to new students only.
Full-time fee-paying international students (Citizens, Permanent Residents or other permanent visa holders of Australia and New Zealand are ineligible to apply).
Open to international students of any nationality.
Available to applicants of an eligible undergraduate or postgraduate course.
Undergraduate applicants require an equivalent minimum ATAR 95 or above and submission of the Vice-Chancellor International Scholarship Form.
Postgraduate applicants require an equivalent of 6.5 GPA or above and submission of the Vice-Chancellor International Scholarship Form.
Students must meet the entry requirements outline for each scholarship in addition to meeting standard entry requirements including English language requirements, any topic pre-requisites or work experience.
Continuing eligibility requires students to maintain a GPA of 5.0 and a full time load of study.
See Also: Warwick Business School (WBS) Postgraduate Scholarship in UK
Application Procedure
Applicants are required to complete the scholarship application form and submit it along with their application to study at Flinders University. Before completing this form, applicants should read out the scholarship information, entry requirements with the terms and conditions.
Submission Deadline: April 28.