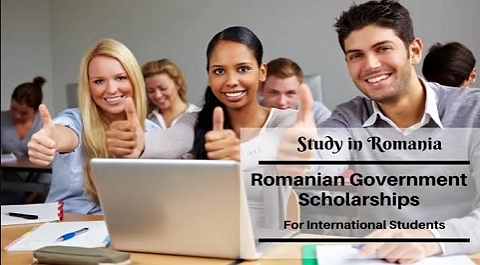 The Romanian Government Scholarships Program for foreign applicants is currently open for application. If you are looking forward to study in Romania on full scholarship then you have the chance to apply.
As a foreign student from anywhere around the globe (except EU member countries), you can apply for these scholarships. Application is open till March and updated yearly.
Scholarship Description
The scholarship program offered by the Romanian state, through the Ministry of Foreign Affairs, to foreign citizens, based on H.G. 288/1993. The scholarships are offered to foreign citizens from countries that are not members of the European Union, for undergraduate and postgraduate studies. See the methodology, calendar and list of universities enrolled in the program.
Award Value
The Government of Romania Scholarships obtained, including the preparatory year where applicable, consists of:
financing tuition fees;
financing the accommodation expenses in the dormitories, through the budget of the Ministry of Education and Research, within the limit of the subsidy allocated for this purpose (accommodation will be provided to the extent of available places);
granting a monthly financial aid, as follows: the equivalent in lieu of the amount of 65 EURO, for undergraduate students; the equivalent in lei of the amount of 75 EURO, for master and specialization students, the equivalent in lei of the amount of 85 EURO, for PhD students.
See Also: The Japanese Government (MEXT) Scholarship [Fully Funded]
Level and Area of Study
Bachelor, Masters and PhD levels in any Discipline.
Place of Study
Selected institutions of higher learning in Romania.
Eligibility Criteria
To be eligible for the Government of Romania Scholarships, applicants must:
submit a complete file;
present study documents issued by accredited/recognized education institutions in the country where they were issued;
comply with the enrolment deadline;
have good results in education, respectively an average of the study years, for the last
graduated school of at least 7 (seven) corresponding to the scoring system in Romania or the "Good" score, as the case;
comply with the application submission methodology.
The scholarships are open to citizens from non-EU countries.
Also Check:  Government of Ireland International Education Scholarships (Fully Funded)
Application Procedure
The application files for the Government of Romania Scholarships must be sent by the candidates, in electronic or physical format (preferably in electronic format), only through the diplomatic missions of Romania. Please refer here for detailed eligibility and application instructions.
Deadline: March yearly.