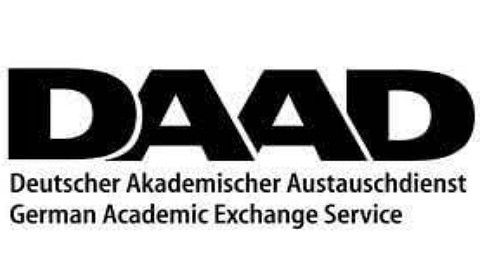 The DAAD Bi-nationally Supervised Doctoral Degrees is open to candidates to do a bi-national doctoral degree at their home university and at a university in Germany. The students are to be fully funded with research grants and stipends of 1,200 Euros monthly. Interested candidates are urged to send forward their applications.
Program Details
The program has two possible options;
(a) Doctorate with bi-national supervision:
Your doctoral project is supervised by a university teacher both at your home university and at the host institute in Germany (so-called "sandwich model"). Your project must be agreed with both supervisors according to the following procedure:
You start your doctoral degree in your home country.
This is followed by research trips to Germany.
You complete your doctorate in your home country and are also supervised by the German academic adviser.
Your home university awards the doctoral degree.
(b) Doctorate following the "Cotutelle" procedure:
Funding is provided for doctoral projects that are carried out at the home university and at a university in Germany according to the so-called Cotutelle model. After you have successfully completed your doctorate, the German university and your home university award the doctoral degree jointly.
See Also: UK IC Postdoctoral Research Fellowships (Up to $200,000)
Award Benefits
Monthly payments for doctoral candidates during the stay in Germany: 1,200 euros.
Payments towards health, accident and personal liability insurance cover
Travel allowances
A research allowance
Accommodation expenses
Under certain circumstances, grant holders completing an uninterrupted stay of over 6 months in Germany may receive the following additional benefits:
monthly rent subsidy
monthly allowance for accompanying members of family.
subsidy for additional costs in the case of a disability or chronic illness.
Level and Areas of Study
The program is for doctoral study in various fields.
Eligibility Criteria
Depending on the nature of the project, eligible applicants for DAAD Bi-nationally supervised Doctoral Degrees can apply for:
bi-national supervision based on the "sandwich model". For applicants who have earned a Master's degree or Diploma (or in exceptional cases a Bachelor's degree) at the latest at the start of the funding period.
"Cotutelle model". You can apply if you have been admitted to a doctoral programme at the latest at the start of the funding period.
Applicants must hold great academic excellence
Applicants should propose great quality research project
Candidates must show career prospects, motivation and civic engagement
Check Also:  Leverhulme Study Abroad Studentships
Application Procedure
Interested candidates who are eligible for this program are to apply online through the official website.
Submission Deadline: October 14.