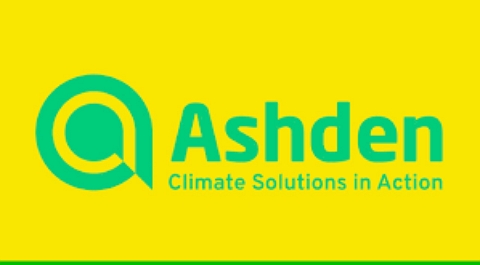 The Ashden International Awards for Entrepreneurs in Developing Countries call for applications from World's next climate champions. Grant prizes of up to 25,000 Euros, as well as development support, are provided for climate challenge. Applications from eligible and interested persons are provided until the first week of March.
Program Details
Ashden's mission is to accelerate transformative climate solutions and build a more just World. The awards, events, networks and analysis support climate innovation in the UK and developing countries around the world.
Climate champions, organisations on the frontline of the climate crisis, are creating a planet powered by low-carbon start-ups, bold green policies, liveable cities, better work and clean energy for all.
Ashden help these innovators attract investment and funding, build their networks, and create radical change, because they believe in them, and their vision of a cleaner, fairer, healthier world.
See Also: University of Winnipeg International Entrance Awards
Program Benefits
Ashden provide awards up to £2,500 prizes, as well as ongoing development support, to accelerate climate innovation – helping businesses, charities, governments, and others to power up their climate impact.
Eligibility Criteria
The Ashden International Awards is open to:
Businesses, NGOs, government organisations, and social enterprises (both for-profit and not-for-profit, including community groups) are all eligible. 

Each award is limited to work in certain parts of the world.



To be shortlisted and win an award, all applicants must satisfy these eligibility criteria:  
The work submitted for an award must be

currently available

to customers, clients or beneficiaries.

The applicant must show an

innovative approach

in their work. 

The applicant's work must have the

potential to create significant impact. This might be achieved by their growth as an organisation, or the replication of their innovation around the world. Applicants must be willing to work with Ashden and others to achieve this goal. 'Significant' impact could be a large reduction in emissions, a mitigation action that addresses a serious threat to people's wellbeing, or a transformation in people's quality of life – particularly the most marginalised.  

​

The applicant must show good

governance and management

. We are looking for efficient use of funds and a strong plan to generate further income, whether from sales, grants or any other source. Organisations can be for profit or not-for-profit. Winners must have sustainability embedded in their values and practices.
Check Also: Climate Investment Challenge for Graduate Students (Up to $10,000)
Application Procedure
Applications must be completed and submitted via the online application system.
Submission Deadline: March 8.