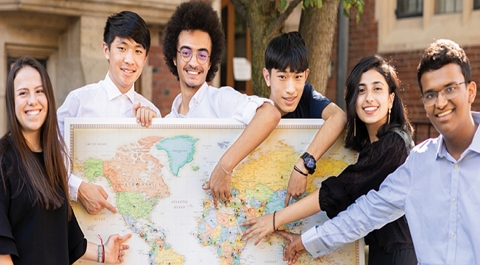 Applications for the Yale Young Global Scholars Program are invited from qualified candidates who wish to learn in an international and professional environment. The scholars are to undertake the study at Yale University in the United States. Interested applicants should key in before the deadline.
Program Details
Yale Young Global Scholars (YYGS) is an academic enrichment program for outstanding high school students from around the world.
Each summer, students from over 150 countries (including all 50 U.S. states) participate in one interdisciplinary, two-week session at Yale's historic campus.
It provides participants the opportunity to be involved in a STEM, Social Sciences, Humanities, or cross-disciplinary track.
Check Also: University of British Columbia International Scholars Program, Canada
Award Value
The Yale Young Scholars Program distributes over USD $3 Million in need-based financial aid to both domestic and international students.
Level and Areas of Study
The opportunity is for young scholars across multi-disciplinary disciplines.
Place of Study
The program will be held at Yale University in USA.
Eligibility Criteria
To be eligible for the Yale Young Global Scholars Program, candidates must meet the following requirements:
Be at least 16 years old by July, 2023.
Be able to participate in rigorous academic curriculum conducted in English.
Be a current high school sophomore or junior (or international equivalent).
Be a first-time participant in YYGS.
See Also: Abel Visiting Scholar Program for Applicants from Developing Countries
Application Procedure
Interested and eligible Yale Young Global Scholars Program applicants are required to complete an online application before the deadline.
Submission Deadline: The application deadline for this program is January 10.