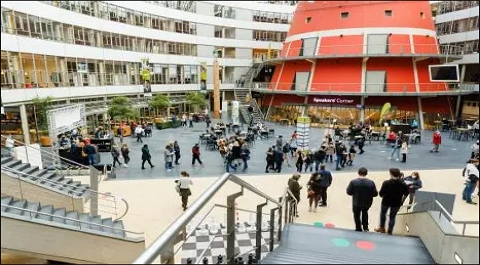 Applications for the World Citizen Talent Scholarship to study at the Hague University of Applied Science, Netherlands are now being received. These scholarships are available to students who are ambitious and consider themselves world citizens, and are seeking to study a master's programme of their choice at the Hague. Once the scholarship has been awarded, the relevant amount (€5000) will be waived from the tuition fee as the last instalment.
Scholarship Description
The World Citizen Talent Scholarship is available for students who consider themselves global citizens. Every year, up to three (one-time) scholarships worth EUR5,000 are available to prospective Master's students. The Hague University of Applied Science, Netherlands is seeking intelligent, talented and ambitious people who consider themselves citizens of the world.
Award Value
A one-time scholarship worth EUR5,000 waived from the Tuition fee.
See Also:  Nuffic OKP Scholarships for Mid-Career Professionals | Fully Funded to the Netherlands
Level and Discipline
Master's programme in any fields of a student's choice.
Place of Study
The Hague University of Applied Science, Netherlands.
Eligibility Criteria
You are eligible for a World Citizen Talent Scholarship if you:
Originate from outside the Netherlands and do not live in the Netherlands.
Are enrolling in The Hague University of Applied Science Pro for the first time.
Have never applied for this scholarship before.
Have been conditionally accepted to join your chosen programme on or before 31 March for the upcoming academic year.
Also Check:  University of Twente Scholarship, Netherlands
Application Procedure
To apply for the World Citizen Talent Scholarship at the Hague University, Netherlands, follow these steps:
Step 1: Apply for the Master's programme of your choice using the online application tool.
Step 2: Complete the following essay assignment.
Step 3: Submit your essay by emailing it to masters-admission@hhs.nl. Please state your name and student number in the essay and write WCTS and your student number in the email subject line.
The deadline for submitting your essay is 31 March.