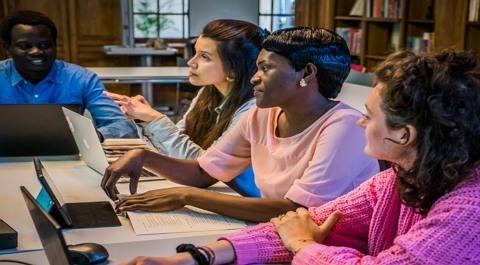 The Orange Knowledge Programme OKP Scholarships for mid-career professionals is now open for applications. The winners will participate in two weeks or longer course in journalism or related fields. The course will take place in the Netherlands.
Scholarship Description
The Dutch Ministry of Foreign Affairs is offering OKP Scholarships for the RNTC courses. These scholarships are available for international media and communications professionals from a variety of partner countries. This 5-year programme aims to advance the capacity, knowledge and quality of both individuals and institutions of higher and vocational education.
Focus Theme
The application round between 31 August – 11 October has an increased focus on study programmes related to the themes of:
Sexual and Reproductive Health and Rights.
Security and the Rule of Law.
Qualified applications within these themes will be prioritised, but applications in other fields are still welcome.
Award Value
The scholarships include a contribution towards the cost of living, the course fees, visa, travel and insurance.
See Also:  Kamal Adham Fellowship in Television and Digital Journalism
Level and Area of Studies
OKP Scholarships is a non-degree program in the field of Data Journalism, Broadcast Entrepreneur, Investigative Journalism, The Digital Content Creative, Media Campaigns for Development and Social Change, Producing Media to Counter Radicalization, Data Journalism and Investigative Journalism.
Place of Study
The program will be taken in the Netherlands.
Eligibility and Criteria
A limited number of scholarships is awarded to female and male professionals who are:
motivated;
living and working in an OKP country;
proficient in English or French;
working in one of the priority areas for their country;
can motivate using and transferring their knowledge and experience in their employing organisation after their studies;
agreeing to the Obligations and conditions 

.
Applicants' Nationality
Albania, Armenia, Bhutan, Bolivia, Burkina Faso, Cambodia, Cuba, Djibouti, DR Congo, Georgia, India, Jordan, Lebanon, Macedonia, Mongolia, Nepal, Nicaragua, Nigeria, Pakistan, Peru, Philippines, Senegal, Somalia, Sri Lanka, Sudan, Surinam, Thailand and Zimbabwe and MSP Scholarships: Algeria, Egypt, Iran, Iraq, Jordan, Lebanon, Libya, Morocco, Syria and Tunisia.
Check Also:  Africa-No-Filter/Thomson Foundation Disruptive Journalism Course
Application Instruction
How-To-Apply: To apply for the OKP Scholarships, please follow the steps below and apply through the Dutch education institution of your choice.
Check if your application falls within the OKP focus areas determined for your country.
Check if you meet the OKP eligibility criteria.
Find a course on the OKP course list. Please find a study, using the filter 'Orange Knowledge Programme (OKP)'.
Ask your employer whether they are willing to nominate you for an OKP scholarship.
Contact the Dutch education institution of your choice to receive more information about the application procedure, the academic requirements and the link to apply online.
Prepare your application: employer statement, motivation, passport, government statement (if required).
During an application round, submit your application online using the link you receive from the Dutch education institution. Please be aware of the application deadline of the educational institution of your choice.