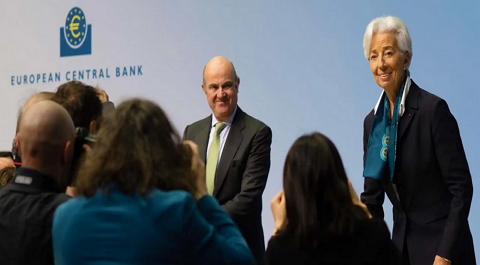 The European Central Bank (ECB) calls for applications from leading researchers around the globe for the Wim Duisenberg Fellowship Programme. Successful candidates will be entitled to a monthly allowance to cover for living and learning expenses. Interested students are urged to forward their applications before deadline.
Fellowship Details
This programme, named after the first President of the ECB is aimed at senior professionals from academia, central banks and research institutions. Successful candidates will conduct research in the ECB's Directorate General Research for a period of 2-12 months.
The aim of the programme is:
to promote policy-relevant research that meets the highest academic standards;
to offer research staff at the ECB the opportunity to gain exposure to, and expertise in, the most recent advances in economic research;
to give prominent scholars the opportunity to gain an insight into the policy-making environment of the ECB.
While at the ECB, research fellows are expected to complete a research paper of a theoretical or empirical nature for presentation.
Check Also: Cambridge Next Generation Research Fellowships
Program Benefits
Monthly allowance to candidates in line with seniority of the described profile.
Access to the ECB library, to the computing and statistical facilities necessary to carry out research.
ECB shall offer a contract for a research fellowship to the candidate(s) that are considered likely to provide the most valuable contribution.
Fellows are to interact with ECB staff, both in DG/R and in other business areas.
Level and Area of Study
The offer is for professionals and experts in the Business and Economic World.
Place of Study
Research fellows will conduct their activities at the ECB's premises in Frankfurt.
Eligibility Criteria
To be eligible for Wim Duisenberg Fellowship, candidates are expected to meet the following requirements:
Candidates must hold a PhD degree from a leading university.
Candidates should have an outstanding publication record in top academic journals.
Candidates should be internationally recognised experts in their field of research who wish to take a period of leave or a sabbatical from their current place of work.
See Also: World Bank Legal Internship Program
Application Procedure
A proposal for a research project must be presented by candidates as part of the application procedure. Applications should have:
a detailed CV which includes publication record
one-page research proposal
preferred time period
Applications should be submitted via e-mail to WDFP@ecb.europa.eu
Submission Deadline: May 31.