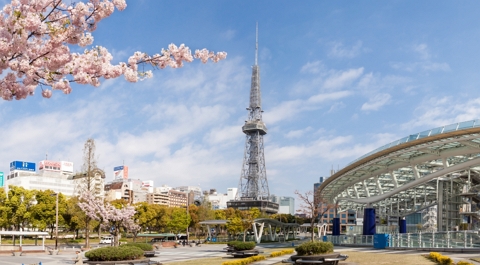 The Matsumae International Research Fellowships are now open for applications. Overseas scholars or non-Japanese Postdoctoral researchers may apply. He or she will be conducting research in Japan. Up to twenty awards available. The award is Fully Funded, and covers all of the related expenses to the research.
Fellowship Description
The Matsumae International Research Fellowships is sponsored by the Matsumae International Foundation, a non-governmental organization. Its Fund is solely based on donations from many Japanese people who have responded with goodwill to Dr. Shigeyoshi Matsumae's call. Many enterprises and groups provide donations, however most of the donors are individuals who are sympathetic with the Founder's ideals, and maintain contributions to the Fund from their limited incomes.
Award Value
This Matsumae International Research Fellowships will cover all of the related expenses during the program including monthly stipend, insurance, travel cost and others.
You May Like: Pasteur-Roux-Cantarini Postdoctoral Fellowships in France
Level and Area of Studies
Research program in any subjects. However, natural science, engineering and medicine are the first priority.
Place of Study
At any Japan's Institution or Research Facility.
Eligibility and Criteria
To be eligible, all candidates must meet all of the criteria as follow:
Firstly, applicants must hold a PhD (Doctorate) degree, or be recognized by the Matsumae International Foundation as possessing equivalent academic qualifications.
Secondly, applicants must be under 49 years old at the time of application.
Thirdly, Matsumae International Research Fellowships Applicants must have sufficient conversational ability in English or Japanese to prevent insurmountable difficulties during their research activities in Japan.
Fourthly, applicants should not have been in Japan in the past and/or in the present.
Fifthly, applicants should have firm positions and professions in their home countries, and should return to their countries on completion of their fellowship stay by the Foundation.
Lastly, applicants must be of sound health and not physically handicapped in any way which would not prevent from carrying out research in Japan.
Applicants Nationality
Non-Japanese nationality should apply.
Application Procedure
The application form for the Matsumae International Research Fellowships is available at the website and application link below.
See Also: Joint Japan-World Bank Graduate Scholarship Program
Submission Deadline
June yearly