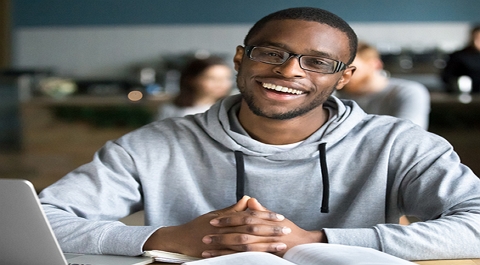 The Vodacom Internship Programme invites applications from South African Students who intend to enhance their individual skills in business and develop competences in the digital techno environment. The programme enables its participants to gain work experience, explore career paths, network with experts in the field, while also earning an income. Application closes by end of August.
Internship Details
The Vodacom Internship programme is a 12 month fixed term contract which provides workplace experience underpinned by a carefully designed training programme. This programme is the pipeline into Vodacom Discover Graduate Programme or transition into permanent roles as opportunities arise.
The objectives of the Vodacom Internship Programme are to:
Develop a talent pipeline of skilled individuals for the core business areas within Vodacom; and to
Create opportunities for unemployed graduates with the required qualifications to develop competencies in the digital techco environment.
Check Also: Mandela Washington Fellowship for Young African Leaders in USA
Program Benefits
Earn an income.
Gain valuable work experience.
Explore career paths.
Network with professionals in the field.
Eligibility Criteria
To be considered for the Vodacom Internship Programme for Young South Africans, applicants:
Must be South African Citizen by Birth
Must have 0-1 year working experience post studies.
Must be 26 years old or younger.
Must have obtained a minimum of 65% aggregate for completed or most recent academic results.
Must have a minimum of a B-degree (B-Com, BSc & B-Tech) qualification
(NQF 7).
Need to have completed at least their undergraduate degree or degree equivalent by the end of 2022.
A 3 year National Diploma (NQF 6) will be considered in the following areas only:

Electrical / Electronic Engineering,
Computer Software Engineering and
Information Systems/Information Technology.
The ideal candidate for this role should demonstrate strong potential in the following areas:
Time management
Interpersonal skills
Communication skills
Passion
Flexibility
Resilience
Digital savviness
Customer obsession
Innovation
Complex problem solving
See Also: Africa Excellence Scholarships at University of Newcastle, Australia
Application Procedure
Interested applicants for the Vodacom Internship Programme for Young South Africans are to apply online before the deadline.
Submission Deadline: Application for this offer closes by 31st August.