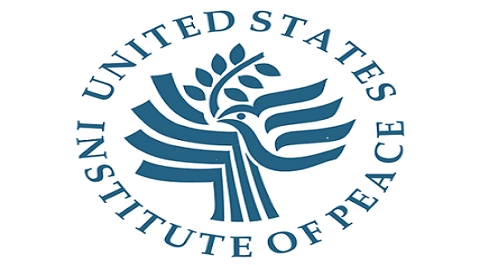 The fully funded USIP Peace Scholar Fellowship Program invites applications from PhD students in U.S. universities, who are in the fields of international relations, peace and conflict studies, diplomacy, security, and other related disciplines. Each fellow will receive an amount of up to 20,00 USD in funding. Application is open and running.
Fellowship Details
The United States Institute of Peace (UNIP) partners with the Minerva Research Initiative to support additional fellowships relating to topics on peace and security studies. Currently, the program awards up to 18 scholarships per year, and awards support both the research and writing stages of work on dissertations.
USIP's Peace Scholar Fellowship program awards non-residential fellowships to PhD candidates enrolled in U.S. universities who are writing doctoral dissertations on topics broadly related to conflict management, peacebuilding, and relevant security studies. Since 1988, the program has supported the dissertations of 371 young scholars, many of whom have gone on to have distinguished careers in research, higher education, and policymaking.
Check Also: Rotary International Peace Fellowships
Award Value
Peace Scholars receive stipends of up to $20,000 for the academic year, paid directly to the individual in three tranches.
Level and Areas of Study
The offer is for PhD candidates in fields related to international policy-making, diplomacy, peace, and conflict management.
Place of Study
The program is to take place at U.S. universities.
Eligibility Criteria
To be eligible for USIP Peace Scholar Fellowship Program, applicants must meet the following requirements:
Applicants must be PhD candidates enrolled in U.S. universities and who have successfully completed all of the required classwork and any required comprehensive exams.
This fellowship supports research that deepens our understanding of conflict management, peacebuilding, and relevant security studies. USIP strongly prefers applications closely related to the USIP Issue Areas and/or research priorities of the Minerva Research Initiative.
Research on U.S. foreign policy may be eligible for support.
Applicant's proposal will be considered based on: Contribution, Relevance, Research Integrity, Work Plan, Personal Statement, Project Summary, and COVID-19 Research Plan.
See Also: University of Oklahoma International Scholarships, USA
Application Procedure
All interested applicants must register an online account for this program.
After completing the registration, applicants must prepare and submit a complete application via USIP's online application system FLUXX online portal.
All application materials must be submitted online.
The application includes the following sections:

A confirmation of your eligibility must be a Ph.D. candidate
Your personal and contact information
Letters of recommendation
Bibliography
Curriculum Vitae
Optional links to publications
Submission Deadline: November 28.