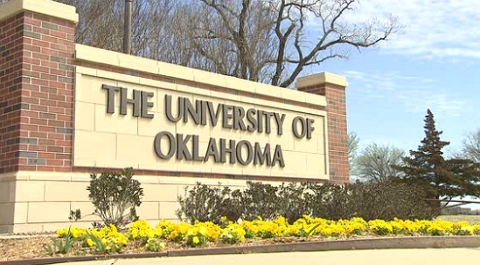 The University of Oklahoma International Scholarships presents scholarship opportunities to international students based on your completed application for admission to the university and qualified SAT or ACT exam scores.
Admissible, non-US citizens attending secondary school in a country other than the United States are eligible to apply.
Scholarship Descriptions
There are various scholarship offerings available to various categories of applicants through the University of Oklahoma International Scholarships to students who intend to study in the university.
Freshman International Scholarships:
Admitted students will be offered the highest scholarship in the chart as follows (Students cannot receive more than one of these academic awards);
Scholarship
Award Amount
                Qualifications    
Award of Excellence
$56,000
($14,000 x 4 years)
31 ACT or 1390 SAT (or greater)
Distinguished Scholar
$52,000
($13,000 x 4 years)
29-30 ACT or 1330-1380 SAT
University Scholarship
$40,000
($10,000 x 4 years)
28 ACT or 1300-1320 SAT
Academic Achievement Award
$36,000
($9,000 x 4 years)
26-27 ACT or 1230-1290 SAT
Non-Resident Merit Award
$28,000
($7,000 x 4 years)
24-25 ACT or 1160-1220 SAT
Test-Optional Scholarships
See below
Transfer International Scholarships:
The University of Oklahoma also offers a variety of scholarships to admitted transfer students based on criteria such as academics, leadership, community involvement, and extracurricular activities. There are two main categories of scholarships for transfer students: academic and competitive scholarships. Please note that for the purposes of these scholarships, you are only considered a transfer student if you have completed 24 college credit hours post high school graduation.
Application Procedures
Each of the programs listed above has their specific application procedures and eligibility requirements. However candidates are to apply admission into an eligible program of the university. No additional application is required for OU's merit-based awards.